Submersible pressure level sensors / transducers / transmitters or level probes are a great way to monitor and measure levels in a variety of applications. They are designed to be used in harsh environments and can withstand extreme temperatures, pressures, and corrosive liquids. They are also easy to install and maintain, making them a cost-effective solution for customers. HPT604 series water hydrostatic level sensor is one of the most popular models, which solves most of the project demand. Typical applications include level measurement in tanks, vessels, rivers, reservoirs, boreholes, channels, etc.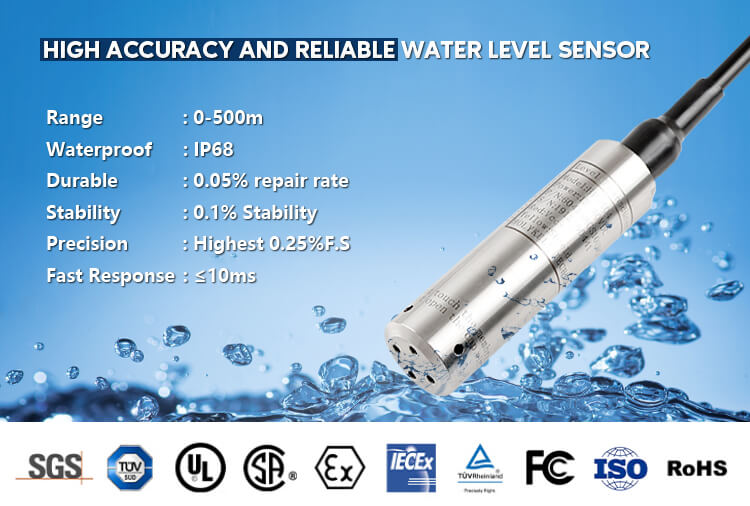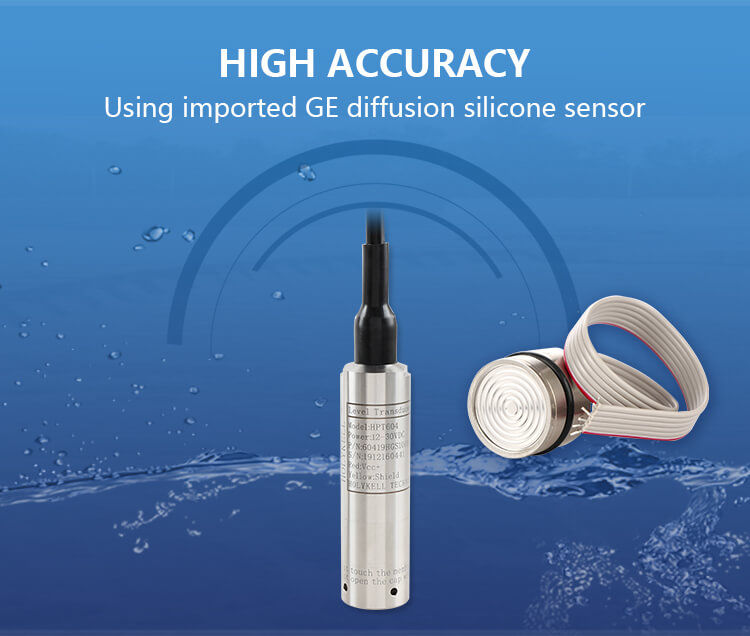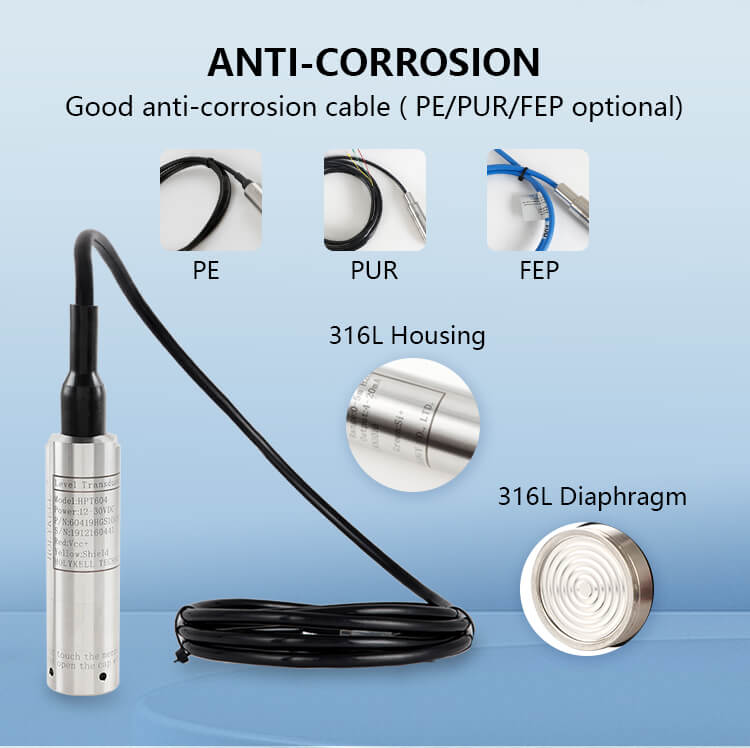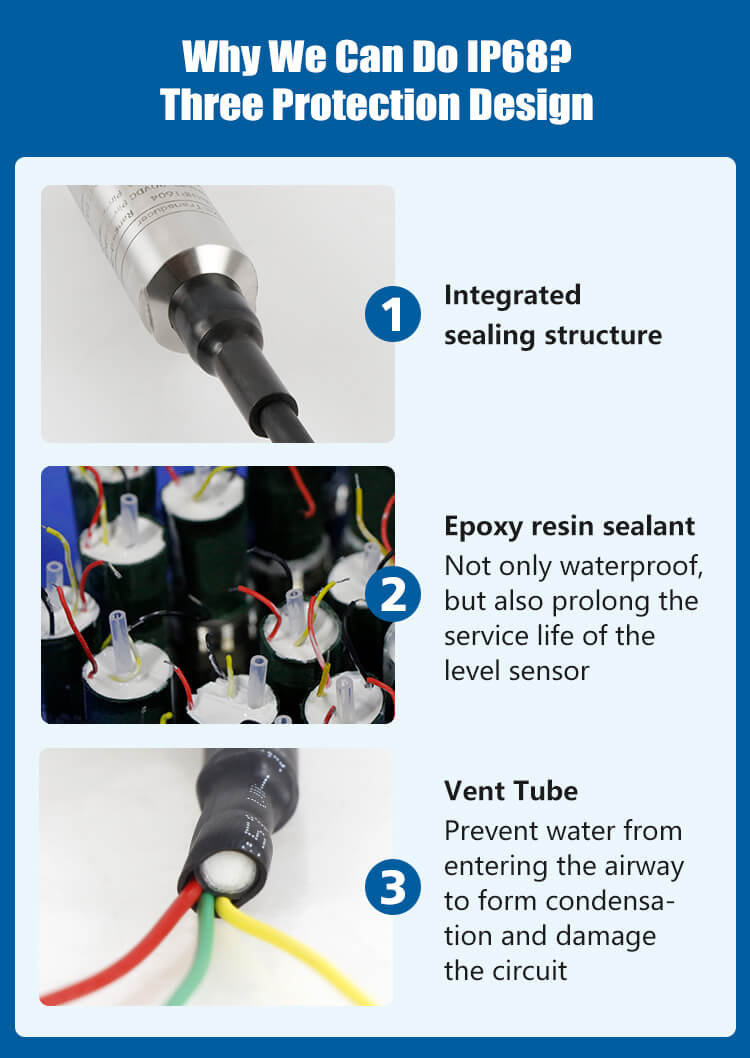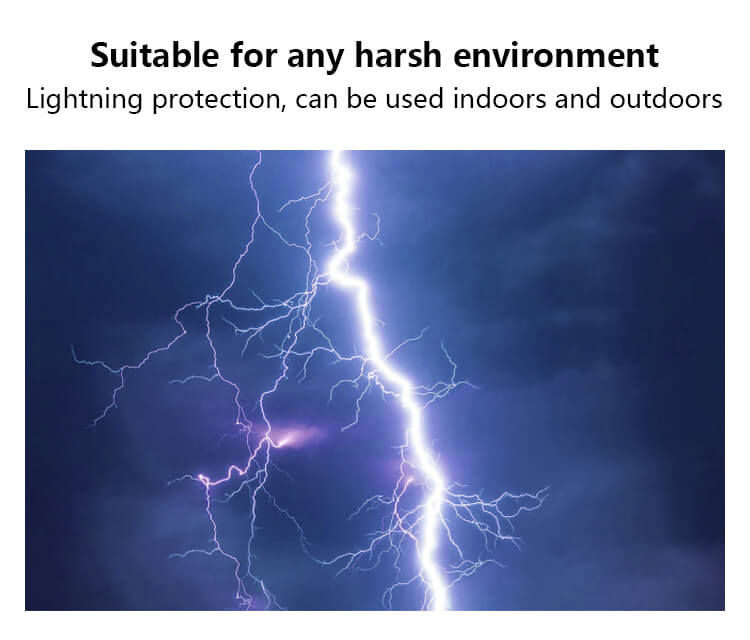 International general industrial standard signal optional, can match all kinds of equipment
4-20mA/ 1-5V/ 0-5V/ 0-10V/ 0.5-4.5V/ SDI-12/ RS485
Product Technology Upgrade
Independently developed RS485 signal circuit to upgrade performance.
Support one-key reset to factory settings, no need to worry about wrong settings.
No need to restart after a power failure, it can be resumed by re-powering.
With temperature display and temperature can be calibrated.