Electromagnetic Flow Meter for Coconut Milk Monitoring
October 25, 2021
A food factory from Indonesia asks us if we have a suitable flow meter for coconut milk monitoring, the answer is definitely a yes and our electromagnetic flow meter is recommended.
Electromagnetic flow meter works based on the Faraday's Law and uses a magnetic field to generate and channel liquid flow through a pipe. It is one of the most popular flow meter in industrial measuring field. Why is that?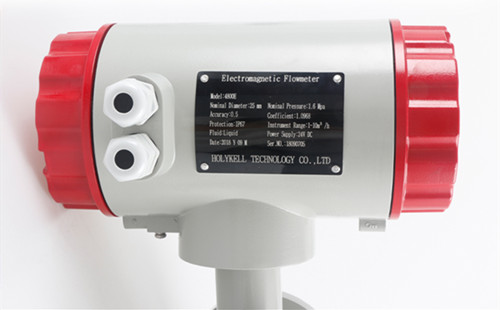 Holykell electromagnetic flow meter provides rapid response to flow changes, no additional pressure drops, unaffected by changes in density, viscosity, concentration. The accuracy is 0.5%F.S and higher accuracy can be customized. Besides, the measuring range is wide, from DN10mm-DN2000mm, meeting different requirements. Since there is no moving parts in the pipe, no obstruction is created to flow and the maintenance is less.
electromagnetic flow meters offer different types for different demands and measuring purpose, such as integrated type, split type, insertion type. And for different media, the liner and electrode can be chosen to achieve best measuring effects. Electromagnetic flow meters are typically the meter of choice when measuring a conductive liquid which is water based, such as drinking water, wastewater, milk, chilled water...especially important when considering cost, accuracy, and longevity.