Holykell Sales & Marketing Department Trip to Gansu
July 18, 2022
Holykell Sales & Marketing Department has just finished the company trip dated from July 11-16th. The pleasant event brought together all the staff from the dept. for a few days of relax and comfort.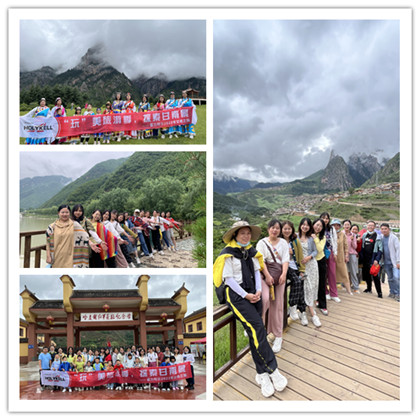 This time we mainly went to Gansu Province which is located in the Northwest of China.The capital city of Gansu is Lanzhou through which the Yellow River passes. It is also the home to China's most notable Silk Road history and incredible ancient sites. Though some places are still underdeveloped and poor, its natural scene is quite beautiful and the local people are very polite and kind.
We visited mainly the South of Gansu, including Guan'e Valley National Forest Park, Emangou National Forest Park, Taktsang Lhamo Monastery, Zhagana(the Stone City) and part of grassland in Sichuan Province. The natural mountains, grasslands, clothing and culture of local ethnic minorities and food have made this Gansu trip more wonderful than ever before.