Holykell Water Tank Level Meter Used in Fire System
February 19, 2021
Holykell water tank level meters can be used in fire fighting water systems. At present, most cities have built fire-fighting water equipment, but the actual use cannot be effectively monitored. Such as water leakage and etc, which has led to insufficient water supply pressure at the fire site, making fire-fighting equipment unable to play its role in extinguishing fire, delaying the best period of fire-fighting.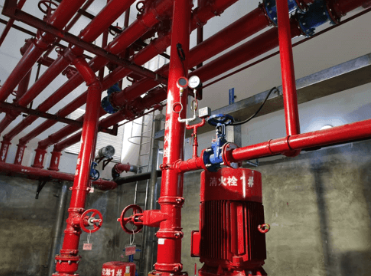 What It Can Do
By installing water tank level meters, data such as temperature and pressure can be monitored in real time, be transmitted to the IoT cloud platform, and be viewed on computers and mobile phones. When the data monitoring is abnormal, it'll immediately send out alarm through WeChat, SMS, phone, email, etc., which can be used by firefighting staff to make specific firefighting response.
What are the Advantages
The water tank level meters can meet the requirements of harsh working conditions such as moisture-proof, waterproof, explosion-proof, dustproof, and anti-soaking. It has high temperature stability and time stability, 200% F.S overload withstand voltage design and corrosion-resistant and impact-resistant 316L isolation diaphragm, and can be in direct contact with most media.
Besides, this water tank level meter features a 2.4 inch LCD display which can directly show data, and the staff can also remotely monitor and configure through the cloud platform or WeChat. In addition, it's powered by a built-in lithium battery with over five years, which solves the trouble of frequent battery replacement.