Learn More About IoT Wireless Sensors
March 15, 2023
IoT wireless sensors are crucial in many industries. We can use them to monitor many parameters, such as pressure, liquid level, gas, temperature change and so on. With complete IoT solutions, we can gain more functionality, performance, and reduce maintenance so costs can be reduce but operational efficiency is much improved.
What Are Wireless Sensors? Wireless sensors include wireless pressure sensor, wireless level sensor, wireless temperature sensor, wireless gas sensors and so on. Benefits of Wireless Sensors Easy installation. Wireless sensors have integrated the functions, and there is no complex wiring compared with the traditional sensors. It's quite simple to install. Durability. Wireless sensors are developed and manufactured with the advanced technologies and materials of high quality. They can operate in harsh environment, making them perfect for industrial settings such as steel mills and warehouses.
Automatic error detection. Wireless sensors can detect abnormality that occurs within the system, prompting users to take measures, which can prevent potential mechanical failures. Efficiency enhancement. When the sensors can help constantly monitor the system and detect the abnormality, they make the business more efficient.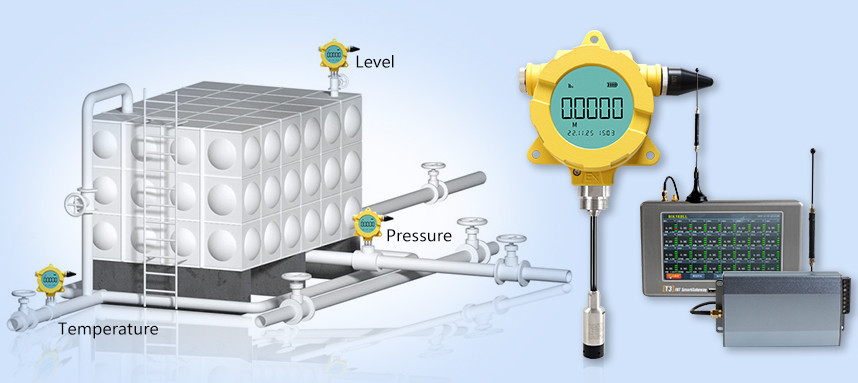 Cost savings. Wireless sensors can continuously monitor the system 24/7 without manual check and inspection by the staff, thus, money is saved in the long run. IoT Solution Except the wireless sensors, we also offer wireless solutions. Typicals include pressure and level monitoring of fire pipings, temperature monitoring of steam piping system, smart agriculture, and so on. With wireless sensors becoming more and more prominent across industries, IoT solutions are getting popularity.
Purchase IoT Sensors at Holykell Productivity, performance and cost savings can be brought to you with our Holykell sensors. As the leading sensor manufacturer in China, you can expect nothing less than the highest quality products from us.