Radar Sensors for Heavy Fuel Oil Measurement
November 29, 2021
An IOT integrator from East Africa would like to inquire about a radar sensor or an ultrasonic level sensor for heavy fuel oil(HFO) measurement used in boilers. He was preferably thinking about ultrasonic level sensors.
We suggest they first consider radar sensors for their appplication. Considering there are objects(obstacles) in the boilers, ultrasonic level sensors are not recommended as the obstacles would affect the ultrasonic emission and cause signal loss, and then affect the measurement effect. Besides, if there is steam or vapor, ultrasonic sensors will not work fine.
Radar sensors are a perfect solution for such application but here normal radar sensors are not referred to. What is recommended is the high frequency radar level sensors that are suitable for boilers or tanks with obstables, stirring, of high temperature or strong dusting, which might be a challenge for other types of level sensors. HFO has very high viscosity and elevated density. Contact measuring method is not a not good choice. Holykell 80GHz FMCW radar level sensor adopts a non-contact mode, the higher operating frequency and shorter wavelength make it ideal for level measuring applications with accuracy up to ±1mm, liquid measuring range up to 30m, providing high precision.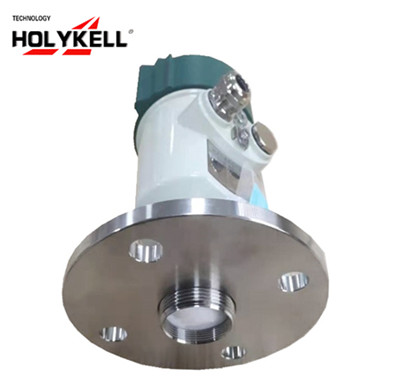 He adopts our suggestion and the radar sensors have been working fine for the boilers for over forty days.