What We Benefit From IoT Pressure Sensors
March 08, 2021
IoT pressure sensors are wireless devices that can be used to measure pressure. We are now entering an age where devices exchange information on the internet, enabling us to remotely operate devices and collect data. The people, especially those who have experienced on use of them, are full of praise.
What Can IoT Pressure Sensors Do?
IoT is an abbreviation for the Internet of Things, IoT pressure sensors can not only display pressure data on the site, but also transmit collected data to the Cloud Platform where you can view and operate the system remotely. This is especially important in applications when it is not convenient for people to always go on the site or where it might bring health or safety risk, to check or collect the pressure data.
What We Benefit from IoT Pressure Sensors?
IoT pressure sensors help people live and work smarter, and people gain more control over their lives. but also is essential to business and industries, enabling people to automate processes and reduce labor costs, also cut down on waste and improve work efficiency. For example, for our farm rebuilding project in Netherlands, the wireless pressure sensors and other sensors help save by 98% from the second year after replacing the wired sensors and devices.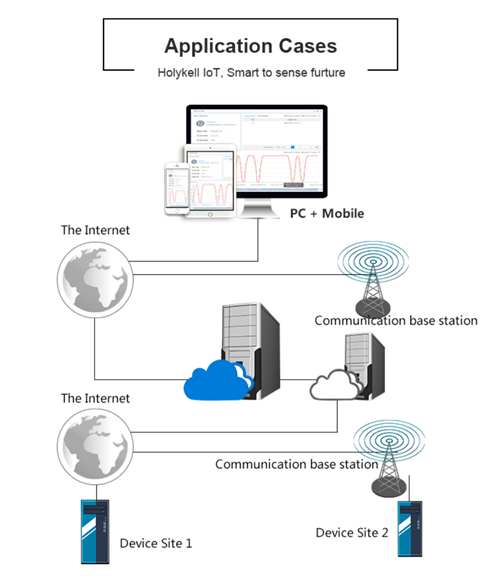 The Future of IoT Pressure Sensors
We have enjoyed IoT pressure sensors, with the development of technologies, iot sensor companies will continue to pick up steam as more businesses realize their potential to keep them competitive.