HOLYKELL Smart Wireless Solution New Arrival
With the continuous optimization of wireless technology, wireless pressure sensors, wireless level sensors and wireless temperature sensors are widely used for remote monitoring of various adverse conditions. Based on the mature IoT cloud platform architecture and a variety of wireless transmission signals (NB-IOT, LoRa, 4G, Zigbee) can meet the needs of most measurement environments. According to the different use environment, those wireless sensor with standard and explosion-proof respectively, so as to meet the measurement needs of different media and fields. Unique low-power battery power (5 years) technology and automatic cycle storage can improve work efficiency and save costs. Remote monitoring of water (oil) level information on mobile phones and computers is the best wireless monitoring solution.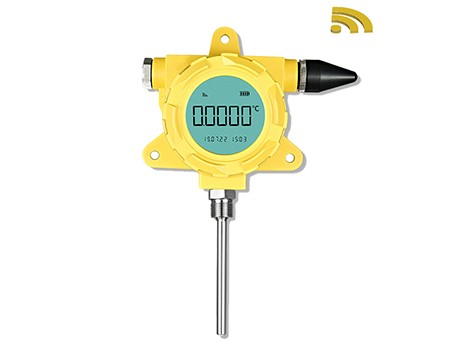 Application :
●Remote monitoring of water/fuel/diesel/temperature
●Fire pumps/sump tanks/laboratories/etc
●NB-IOT/Lora/Zigbee/4G
●Battery powered more than 5 years
Advantages
01LoRa PC software suppot
02NB-IOT network connection platform
03Supports key wakeup, USB wakeup, and timed automatic wakeup
04More than 110,000 pieces of historical data storage, automatic cycle storage
05Support USB setting and data export (PDF, CSV format)
06Support over-limit alarm (immediate over-limit report)
07Support sensor value correction
08Support platform remote setting
09Support code scanning one-click connection of platform
10Support breakpoint resume
Resources
Technical Data
Pressure Sensor

0-100MPA optional

Liquid Level Sensor

0-50m optional

Temperature Sensor

Integrated one -200 °C ~ 200 °C; Split one 200 °C ~ 800 °C

Water Quality Sensor

0-2000PPM

Gas Sensor

Please consult customer service for specific gas
Configuration:
Configuration method : Local USB / Remote configuration
Power Supply:
Power supply : Waterproof 3.6V@8500mAh (two sections); Explosion-proof 3.6V@19Ah,
gas type sensor is always powered by 8-28V
Battery life : 5 years for waterproof models; 6 years for explosion-proof models (-once per hour)
Data Transmission:
Communication standard : NB-IOT (full Netcom), Global Connect version requires special instructions,
GPRS; 4G (Full Netcom), LoRa (Holykell version)
Wake mode : Timer, button, alarm wake up
Upload information : Pressure / Level / Temperature / TDS (water quality) / Gas, battery level, network status,
SIM card number
LoRa data transmission distanec: 2~3km
Display:LCD screen
Others:
Protection level : Waterproof IP66, Explosion-proof IP68 explosion-proof grade Exia IIC T6 Ga
Installation : Vertical and horizontal installation
Certificate : CE, ROSH, IP66, IP68, Explosion-proof certificate
Weight : Waterproof model is about 0.5KG (meter header); Explosion-proof model is about 1.5KG (meter header)
Related Products
Inquiry
Please complete form below to request a quote for Wireless IOT System.