UF2000M Module type Ultrasonic Flowmeter
The Module type ultrasonic flow meter can be applied to a wide range of pipe flow measurements. Applicable liquids include pure liquids as well as liquid with small quantity of tiny particles.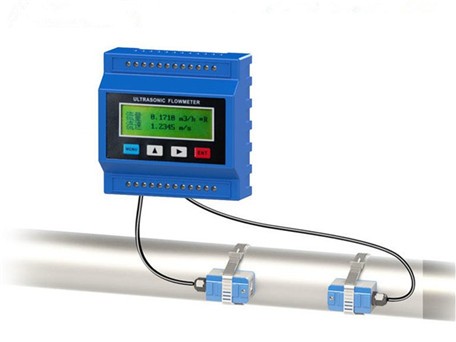 Application :
● Water (hot water, chilled water, city water, sea water, waste water, etc.)
● Oil (crude oil, lubricating oil, diesel oil, fuel oil, etc.)
● Chemicals (alcohol, acids, etc.)
● Plant effluent
● Beverage, liquid food
● Ultra-pure liquids
Advantages
01Linearity: 0.5%, Repeatability: 0.2%, Accuracy: ±1%
02Easy to operate
03Several type transducers for selection, measuring pipe size is from DN15mm to DN6000mm
04Adopt low voltage, multi-pulse technology to improve accuracy, useful life and reliability
05Powerful Recording Function, record the totalizer data of the last 64 days/64 months/5 years
Resources
Technical Data
Model

UF2000M

Type

Module type

Pipe Size

32-6000mm

Working tempe

-30°C~90˚C

High-temperature

-30°C~160˚C

Flow output signal

0~10mA/4~20mA /Pulse/MODBUS/HART

Supply voltage

AC220V or DC24V

Linearity

0.5%, Repeatability: 0.2%, Accuracy: ±1%

Powerful Recording Function, last 64 days/64 months/5 years
Related Products
Inquiry
Please complete form below to request a quote for Flow meters.