Holykell Level Probe Sensor for Oil Tank Measurement
January 11, 2021
Level probe sensor is one of the devices that can be used for oil tank measurement. Compared with submersible level sensor, or ultrasonic level sensor, it has its own advantages in such application.
Holykell Level Probe Sensor for Oil Tank Measurement
As a capacitance liquid level sensor, the biggest advantage of Holykell level probe sensor is that it can be used to measure not only oil, fuel, but also water. It is widely used in trucks, buses, or water tanks, reservoirs and etc. Besides, the probe length is not fixed and can be customized according to the specific application.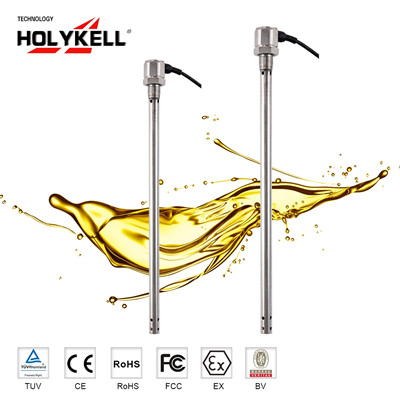 Besides, this level probe sensor owns precise linear and temperature compensation, and the accuracy reaches up to 0.5%F.S. More importantly, it has no complex wiring, the installation is simple without any settings. With unique surge, over-current and polarity resistant design, it is applicable for various non-conductive liquids.