IoT Level Sensors for Gensets and Fuel Tank Management
October 15, 2021
A managed service provider from Asia is seeking IoT level sensors and IoT pressure sensors for their wireless monitoring projects. The company is pioneering the new wireless network in their country.
They find us from Google and know that we are striving in providing wireless solutions in recent three years, mainly including IoT level sensors, IoT pressure sensors, IoT temperature sensors. Recently they receive requirements from their customers to monitor and generate alarms for fuel management of the gensets/fuel tanks. Although these industrial measuring devices are not within their business range, they choose to cooperate with us, a professional industrial measuring device provider, for completing successfully this target.
Holykell IoT level sensors can measure both water and fuel, different housing materials and structure enable them work fine in different application. The built-in wireless function can realize remote wireless transmission, and the data would be collected and transmitted to the cloud platform(Holykell cloud platform or customer's cloud platform supported). Since the company has their own information and communications technologies, they do not need our platform. Once settings and configuration done, they can view data, set parameters, set alarms, download the historical data... on their own platform.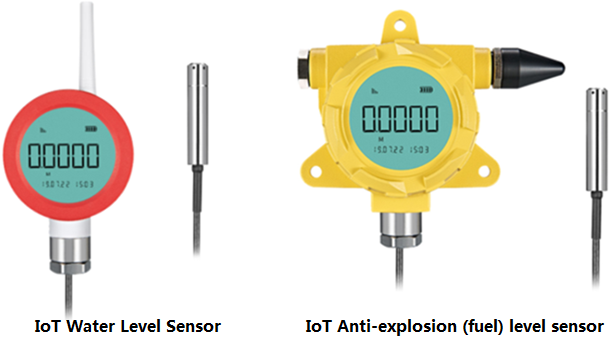 Holykell is happy and able to cooperate for such projects. We provide not only IoT level sensors but also other devices, such as pressure sensors, flow meters, submersible level sensors and so on. We are also able to provide OEM and ODM service to better complete your projects.