IoT Water Level Sensor Used in Water Level Monitoring
September 28, 2021
HOLYKELL IoT water level sensors can be used in water level and precipitation monitoring solution since July and August are the months when frequent rainy days are predominant in some areas, it's vital for us to monitor the water level in tanks,canals, rivers and lakes where excessive precipitation causes the rise.
Via the IoT water level sensors, the collection of water level, pressure, temperature and other data can be uploaded to the monitoring platform where the staff can view the data 24-hour via mobile phone or PLC, and the upper/lower limits can be set so that alarms can be sent out to remind the staff of taking prompt and effective measures. The biggest advantage is that they are wireless without extra wireless modules matched to realize remote real time monitoring.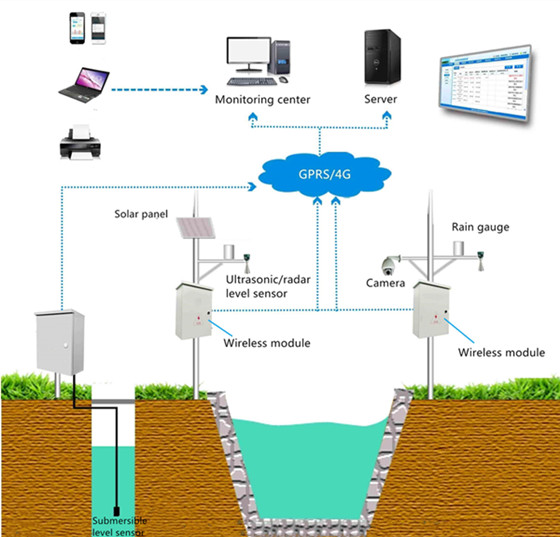 Except the IoT water level sensors, we are able to provide different products for different applications. For example, if other kinds of sensors are required, such as water temperature sensors, water quality sensors, rain gauges, ultrasonic or radar level sensors. All of them including the mounting support are available from us. We are a professional one-stop solution provider.