LoraWAN Level Sensor for Farm Water Tank Management
December 07, 2021
My client told me, He has a dairy farm in Victoria and many hours per week are wasted traversing the farm to check water tank levels, opening/closing valves, and other small tasks."
It was an opportunity for him to learn about Holykell LoraWAN level sensors and networks and that this annoying thing could have easily been controlled. Holykell wireless level sensors are submersible,IP68 and can continuously work in the water for more than 10 years. The big display shows the level/power/signal/unit and time on site and the meter can be rotated 330°to facilitate the reading.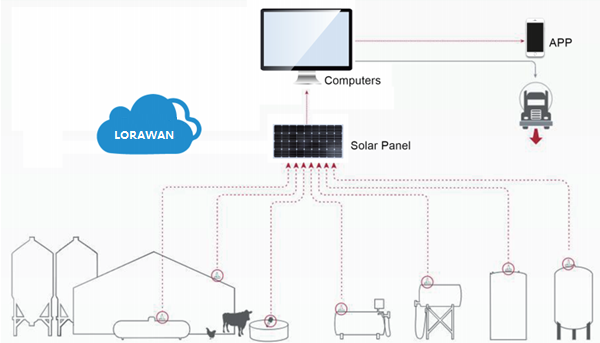 Now he has built a functioning sensor node which could eventually be duplicated and rolled out across the farm.The prototype setup is intended to remotely monitor the water level in a tank and be able to control a remote device such as a valve, or raise an alert if a set criteria is met. Now he can overwhelmingly control his farm in a quite easy and advanced way since he can remotely view data, set parameters, control valves 24/7. He is much satisfied with it.