Magnetostrictive Level Sensor for Oil Storage Tank Level Monitoring
December 03, 2021
One of our clients in Africa has nearly 30 storage tanks for crude oil, and they would like magnetostrictive level sensors for level monitoring to provide better mangement.
For this case, magnetostrictive level sensor is a good choice. Due to the design, the measurement is not affected by changes in electrical characteristics, heavy vapors, emulsion layers, condensation or foam, which might challenge other level sensors. Besides, it can work with a control board and a control platform, so that they would have remote monitoring and the system can show the level data for all the storage tanks at the same time.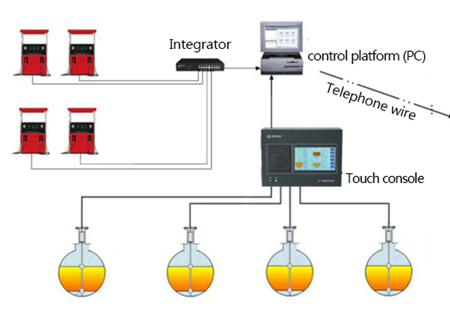 Crude oil storage places are considered flammable and explosive environments, Holykell magnetostrictive level sensor has passed various tests and got the related certificates to meet the standards. It is commonly used in storage tanks, fuel depots, chemical tanks and provide highly accurate measurement.