SP300 Straight Rod type Magnetostrictive probe
Straight rod type magnetostrictive probe is composed of probe rod, circuit unit and float. Based on the magnetostriction principle, it is mainly used for the liquid level monitoring (range: 1-4m) of oil tanks in gas stations or truck tanks.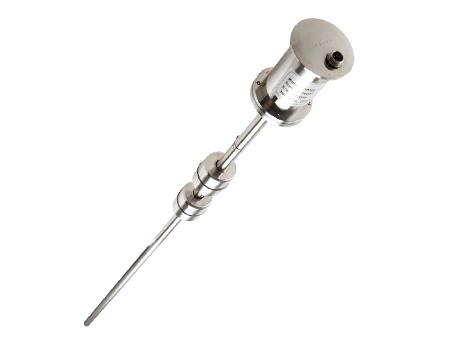 Application :
● Oil Depot
● Fuel / Oil /Diesel/Gasoline
● Water tanks and reservoirs
● Underground fuel tank
● Auto, Truck fuel storage
Advantages
01High performance/price ratio and low investment: The liquid level sensor uses a magnetostrictive level gauge, and the temperature and oil/water level are fixed at one stroke.
02It can monitor up to Max 12 tanks and display dynamically the product level and water level with colored graphics in proportion.
03Mature technology and low failure rate: mature technologies such as magnetostrictive level gauge/GPRS/CDMA/3G wireless communication network and GPS positioning technology.
Resources
Technical Data
Range

0-3m((soft cable available for more than 5m))

Accuracy

Water level ±1mm; temperature accuracy ±0.2°C

Explosion-proof

IP67/ExiaⅡCT6

Material

316L

Power supply

+24~26VDC

Probe Length

Rigid Rod: 500mm to 4000mm by customized

Soft Rod:2000mm to 15000mm by customized

Communication

RS485
Related Products
Inquiry
Please complete form below to request a quote for Level sensorsMagnetostrictive probe.