Mid-autumn Day in Holykell
September 09, 2022
This year, the Mid-autumn day falls on September 10, 2022. To celebrate it, Holykell boss offers all the staff mooncakes, fruits and a red pocket as usual.
As you may know that in China, people would go home and have dinners together with their families, and all of Holykell staff will have a three-day holiday from this Saturday to next Monday. All of us will go home for family reunion. What a happy holiday!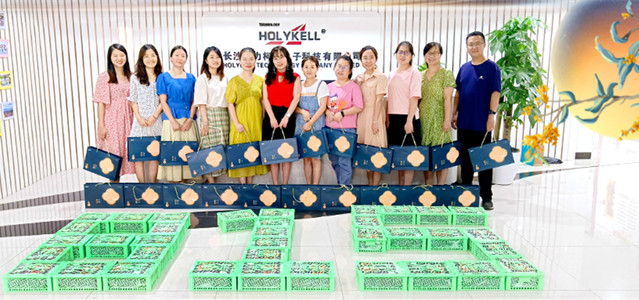 Holykell Mid-autumn Festival starts from September 10 to September 12. Wishing you all a very happy Mooncake Festival!