Pressure Level Sensor for Salt Water Measurement
December 15, 2021
Mr.Lee from Singapore is looking for a new supplier for pressure level sensors. They will be used in the salt water application. Due to the corrosive environments, they have requirements on the wetted parts.
Holykell provides various pressure level sensor that can be used for this salt water application. Since the customer would like more a submersible sensor, our Model HPT608 is a good option. This is a submersible level sensor dedicated for marine applications. The housing as required by Mr. Lee, provides titanium material, PVDF material and 316L stainless steel optional, all have high resistance to corrosion. And the built-in imported core provides high-stable performance which is critical to accuracy guarantee.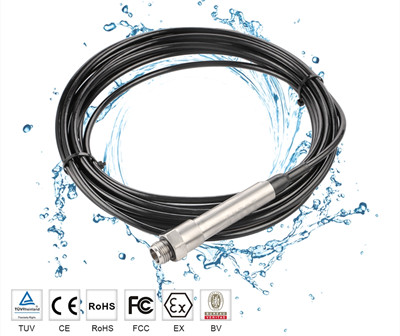 Regarding the power supply and signal output of this pressure level sensor, we have different options that can meet his demands. And the measuring range is up to 200m. After following our suggestion, 500pcs of pressure level sensors HPT608 have been installed and working fine on the site.