Water Level Meter Tape for Water Level Change Monitoring
September 28, 2021
The water level meter tape helps us a lot!" Mr. Huy said. He works for the water distribution project of Jurong Lake. His main responsibility is to check and monitor the water level in the mountain beside the lake. The water level in the mountain has close relation with the water amount in the lake.
Mr.Huy and other staff would use a water level meter tape in the monitoring points in the mountain. Among them, there is a pressure tube of the water supply pipeline. The tube mouth is built by cement, and a pipe of a bowl size in the center is plunged into the mountain vertically. Mr. Huy climbed the mountain just in order to measure the water seepage water level of the mountain. During the flood season and typhoon season, the water level of the mountain changes greatly, and a close watch on it is really important.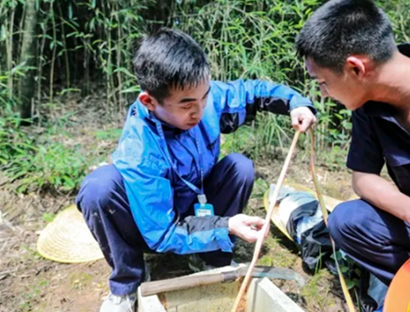 He lifted the lid of the pipe mouth and put the probe of the water level meter tape into the tube slowly. When the ruler showed 3.4 meters, the sensor buzzer beeped, which indicated that the water level of the mountain was within a safe range. This device is easy to carry and operate. And it has been working fine since his take-over of this job in 3 years ago.