What are Advantages of Wireless Sensor Network
May 19, 2023
The use of wireless sensor networks is often seen as the third industrial revolution. The swift advancement of wireless sensor applications has promoted the process control in many different industrial sectors, and these networks are becoming increasingly prevalent across all areas of the industry.
Holykell wireless sensor network includes wireless pressure sensors, wireless level sensors, wireless temperature sensors, and wireless gas sensors. They are capable of measuring pressure, liquid level, temperature and gas remotely. By using wireless communication technologies such as GPRS, 3G, 4G, LoRa, LoRaWAN networks, they transmit the collected data to a central hub or a cloud-based server for further processing and analysis. They support various protocols such as MQTT, TCP/IP, Modbus, UDP...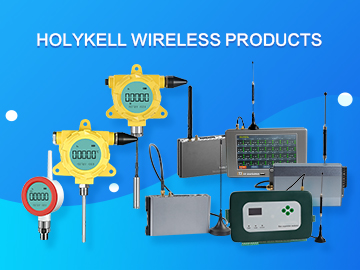 What You Will Benefit?
1. Strong compatibility
Holykell wireless sensors are compatible with multiple wireless communication frequency bands, applicable worldwide. They support 4G IoT operation, compatible with GPRS/3G network data transmission. We use a type C interface for computer configuration and the configuration software supports switching to English interface and encryption. Supports MQTT, TCP/IP, Modbus, UDP.
2.Low Maintenance
Holykell wireless sensors have an IP68 rating and a low power consumption design, making them highly durable with strong endurance and 200%F.S overload protection. They have a low failure rate for long-term use and feature a digital intelligent circuit board with automatic temperature compensation algorithms in all temperature zones, eliminating the need for frequent calibration.
3. No data transmission drop
Anti-interference design is applied on the communication terminal, which ensure that the data can be stored continuously, and recover after power or network failure.
4.Data security
Holykell cloud platform uses Alibaba cloud server, one of the world's three major clouds, to protect your data security.
5. Anti-interference
H2600 series has passed CE EMC/EMI certification. The hardware is rain-proof, moisture-proof, dust-proof, salt spray-proof, surge-proof and lightning-proof.
6. Long battery life
Its battery life is 5 years (based on the data reported once per hour), which meets your expected application. H2600 series supports both external and rechargeable battery power supply. It supports solar power supply and is easy to replace the battery.
7. Low power consumption design
The sensor adopts low voltage & low power consumption digital signal for data acquisition, just 0.075W for the 3.6v battery.
8. OEM & ODM service
Customization service is provided to meet different needs from our customers for specific applications.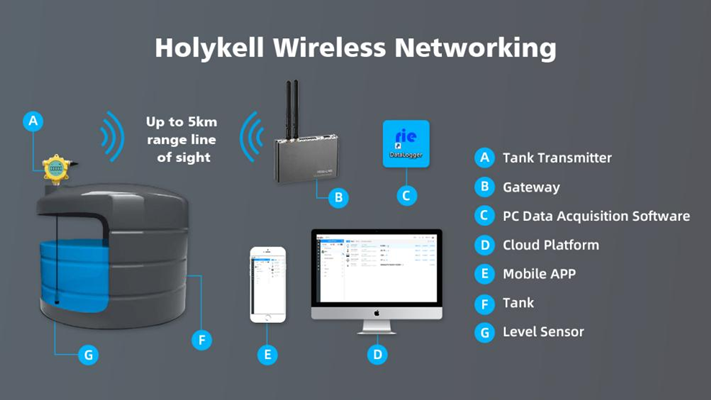 Wireless Sensor Network Solve Problems Including:
1. Energy management
Wireless sensors can be used to monitor energy usage in buildings and industrial facilities.This can include monitoring factors such as temperature, lighting, and HVAC systems. This optimizes their energy consumption and reduces costs.
2. Water management
Wireless sensors can be used to monitor water usage and quality in industries such as agriculture, mining, and wastewater treatment. This can help reduce water waste, improve efficiency, and ensure compliance with regulations.
3.Safety monitoring
Wireless sensors can be used to monitor safety factors such as gas leaks, fire hazards, and pipe burst in industries such as mining, oil and gas, and water supply. This helps to detect and respond to potential safety hazards in real-time, reducing the risk of accidents and improving safety.
4.Environmental monitoring
Wireless sensors can be used to monitor environmental factors such as temperature, water level, and air quality in industries such as agriculture, food & beverage, and environment protection. This helps to maintain optimal conditions for the environment, improving quality and safety.
5.Remote monitoring
Wireless sensors can be used to monitor remote locations such as oil rigs, pipelines, and wind farms. This helps to detect and responds to issues in real-time, reducing downtime and maintenance costs.
6.Condition monitoring
They can be used to monitor the condition of machinery and equipment in industries such as oil and gas, power generation, and transportation. By monitoring factors such as temperature, gas condition and pressure, businesses can detect potential issues before they lead to equipment failure, reducing hazard problem and maintenance costs.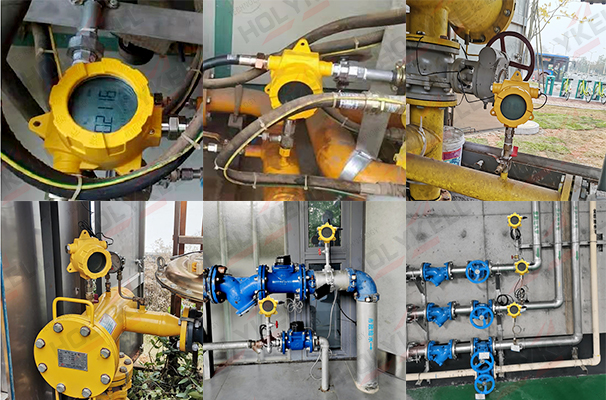 Factors to Consider for Choosing a Wireless Sensor
Range: The range of the wireless sensor should be suitable for the intended application.
Battery life: The battery life of the sensor should be long enough to avoid frequent replacements or recharging.
Accuracy: Different accuracy classes are designed. Users should choose according to the demands for the intended purpose.
Environmental conditions: The sensor should be able to function effectively in the environmental conditions of the application, such as temperature, humidity, and potential interference.
Cost: Consider your budget. In a short term, wireless sensors are generally more expensive than a traditional sensor. However, in a long term, they provide more cost-saving sense.
Compatibility: The sensor should be compatible with the existing systems or platforms where the data will be collected and processed.
Data security: The sensor should have appropriate security measures to ensure the confidentiality and integrity of the collected data.
Maintenance and support: The sensor should have a reliable maintenance and support system to ensure the device can be repaired or replaced if necessary.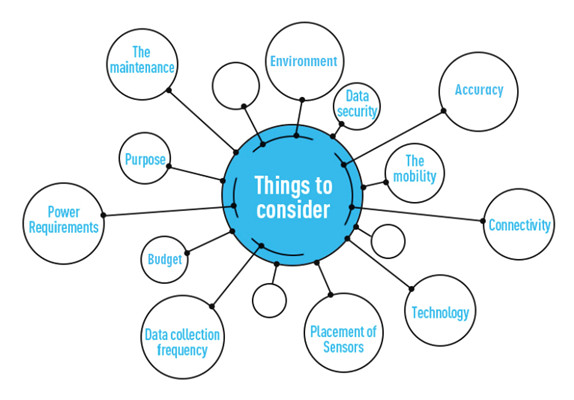 Holykell wireless sensor networks have been applied in various industries and areas worldwide. We provide cost-effective solutions and customization service for your specific application. Contact us now for our successful cases.