What are Advantages of Wireless Sensor Network
November 04, 2022
Wireless sensor network is considered as the third revolution in the industrial field. The rapid development of wireless sensor application promotes the process control in various industrial areas. Now they are gradually penetrating into every aspect of the industry. Then, why wireless sensors?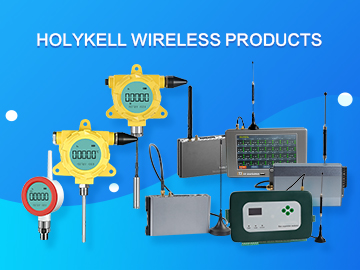 In industries, wireless sensor network includes wireless pressure sensors, wireless temperature sensors, wireless level sensors, wireless gas sensor and so on. They are popular thanks to:
1) Economic sense especially in the long-term
Relative to the traditional wired network, it reduces installation, management, maintenance and upgrading costs, and wireless sensor system can quickly build an effective communication network.
2) High flexibility
Without the constraints of cables, the management can easily configure to fit the changing needs to better track the production process.
3) Easy use
Integrated intelligent wireless sensor systems enable operator-independent control of industrial processes.
4) High reliability
Part of the failures in wired networks are caused by connectors, while wireless sensor systems reduces the possibility. In addition, continuous advancements and technology enable integrated wireless sensor systems to meet the durability and reliability required s in harsh industrial environments.
5) Security
With the development of technology, security maintenance is upgraded.
6. MEMS technology
Wireless sensors can be done smaller in size and will reduce failure caused by the large number of cables attached to the sensors.
Wireless sensor application will be a trend in the future. Let's move on and enjoy the benefits bought by wireless sensor network.