Low Power Consumption Battery Operated Wireless Sensor Transmitter
April 26, 2023
Technical Data for Wireless Transmitters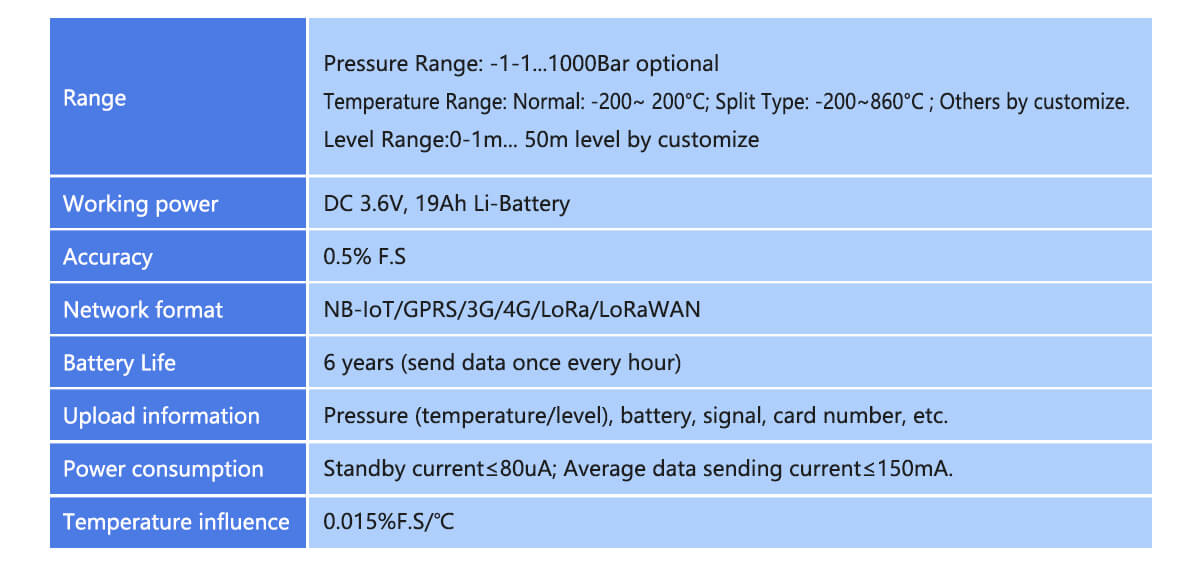 Click to contact us to get a test demo ofthe wireless monitoring software now!

What you can benefit from the H2600 wireless sensors?
1.Saving money, Saving time, Saving labor

In conclusion:
In the first year saves 22%
In the second year saves 97%
The cost of the second/third years can be saved by more than 97%
2.Strong Compatibility:
A. Our H2600 wireless series is highly compatible with a wide range of wireless communication frequency bands, making it applicable worldwide. It also supports 4G Internet of Things operation and GPRS/3G network data transmission, and comes with a type C interface computer configuration. Our configuration software supports switching between English interface and encryption, as well as supporting MQTT, TCP/IP, Modbus, and UDP protocols.
B. With its reliable design, the H2600 wireless series provides 24-hour accurate monitoring and real-time data, ensuring that your irrigation and fire protection systems run smoothly.
C. We offer customized services to meet specific needs. We can customize the wireless platform protocol for you to be compatible with your other sensor products, or customize the protocol of our own products to be compatible with your wireless platform.
3. Intelligent & Convenient:
A. Our H2600 wireless series requires almost no maintenance, thanks to its high IP68 protection level, low power consumption design, long battery life, and larger than 2 times product overvoltage and overload protection. It also has a low failure rate for long-term use.
B. Our H2600 wireless series provides reliable data transmission that won't be dropped, with anti-interference data communication terminal. In case of sudden power failure or interference from other electronic equipment, an emergency plan will be activated. The data can be stored continuously and automatically resumed after the network or power is restored.
C. We take data security seriously and use Alibaba Cloud server, one of the world's three major clouds, to protect your data.
D. Our H2600 series products have passed EU CE EMC/EMI certification, and come with hardware that is lightning-proof, rain-proof, moisture-proof, dust-proof, salt spray-proof, over-voltage protection, surge-proof, and lightning-proof, providing all-round protection for your products.
4. Labor Saving:
A. The battery life of our H2600 wireless series is 5 years based on data reported in 1-2 hours, which is more than enough for most applications. It also has 2 power supply modes: external and rechargeable battery. The battery is easily replaceable and supports external solar power.
B. Our H2600 wireless series has a low-power design, with sensors that use low-voltage and low-power digital signals for data acquisition. With only 3.6v power supply, it consumes just 0.075W power.
C. Our H2600 wireless series features a digital intelligent circuit board and automatic temperature compensation algorithm in all temperature zones, eliminating the need for frequent calibration and making maintenance more convenient.
Project Cases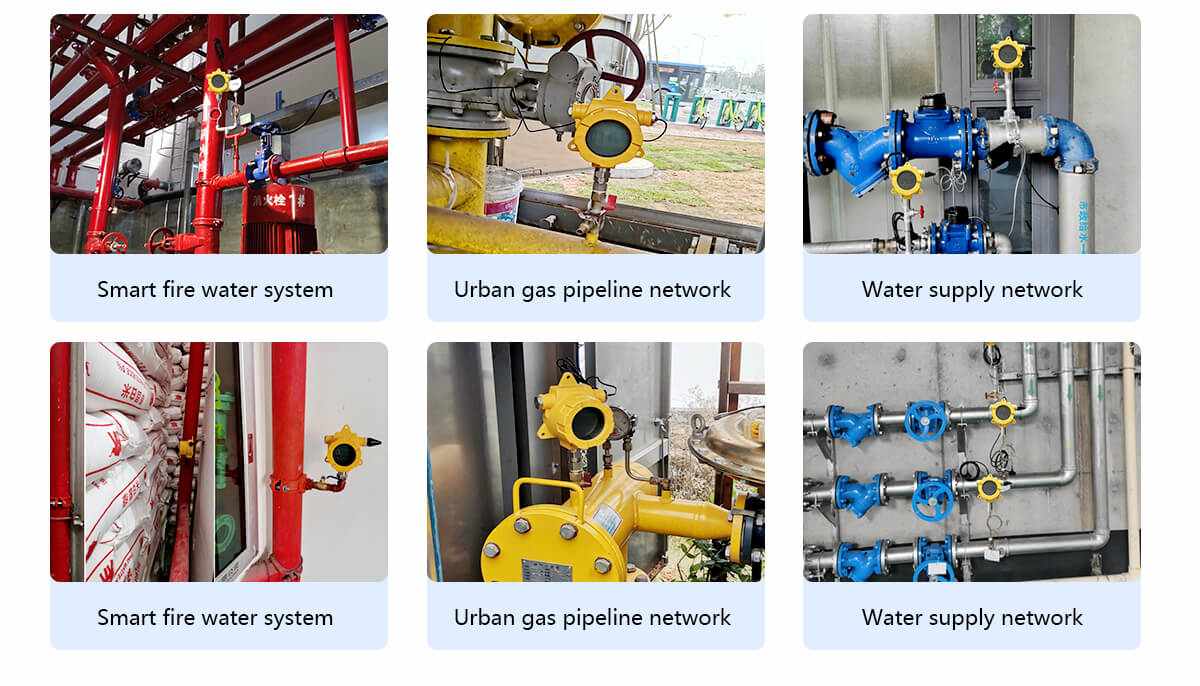 What 80% of Customers Will Choose?
* Animal husbandry, measuring water supply tanks, choose Lora, the maximum transmission can be 10KM
* For urban sewage treatment, 4G GPRS is recommended, and Lorawan+GPRS 4G is recom-mended for lower costs

How about your projects? Click to Get Solution!
Why Choose Holykell?
Product Certificates
* SGS, TUV Factory Inspection, * 20+ Product Certifications, * ISO9001 Quality Certification, * ISO14001 Environmental Management Certification, * ISO45001 Occupational Health qnd Safety Management Certification

R&D Strength
Our Advantage
*High Cost-effective *Professional Technical Support *Continuous After-sales