Wireless Solution of Submersible Level Sensors
September 28, 2021
Here we provide the wireless solutions of submersible level sensors.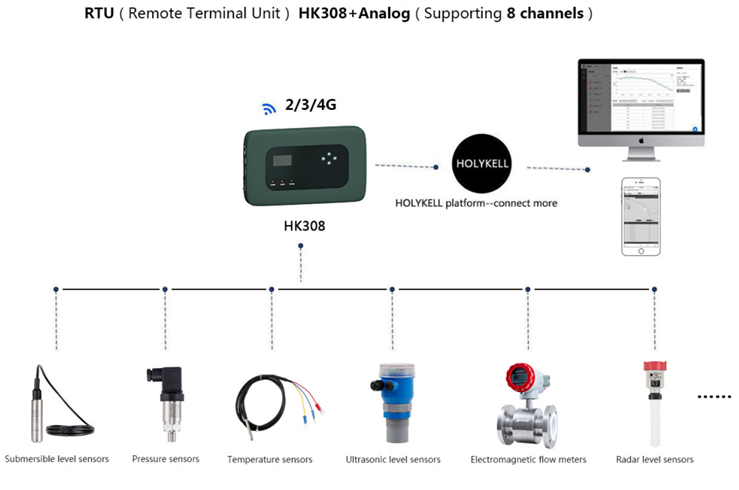 Actually we provide three wireless solutions, Solution One is to match our submersible level sensor, such as the hot sale model HPT604 (various models are available), with our wireless modules, for example, with RTU HK302(3 channels supported) or with RTU HK308 (8 channels supported) to realize remote wireless monitoring. Since our HPT604 itself has no wireless function.
Solution One solves many problems, such as when a submersible level sensor, a temperature sensor, a flow meter or other devices are all used at the same time, they would not have an impact on others. And only one module is needed, saving a lot of money and all types of data can be collected.
If you want integrated products that have the function of both a submersible level sensor and a wireless module as a whole, then you can try our H2600 series. No extra modules needed. Both solutions can realize remote wireless monitoring, and contact us for details if you're interested.