Holiday Announcement of Mid-Autumn Festival and National Day
Oct 07 , 2023
Dear Customers and Friends,
We are excited to share the holiday schedule for the upcoming Mid-Autumn Festival and National Day. The company will observe a holiday break from September 29th to October 6th, inclusive, resulting in a total of 8 days off.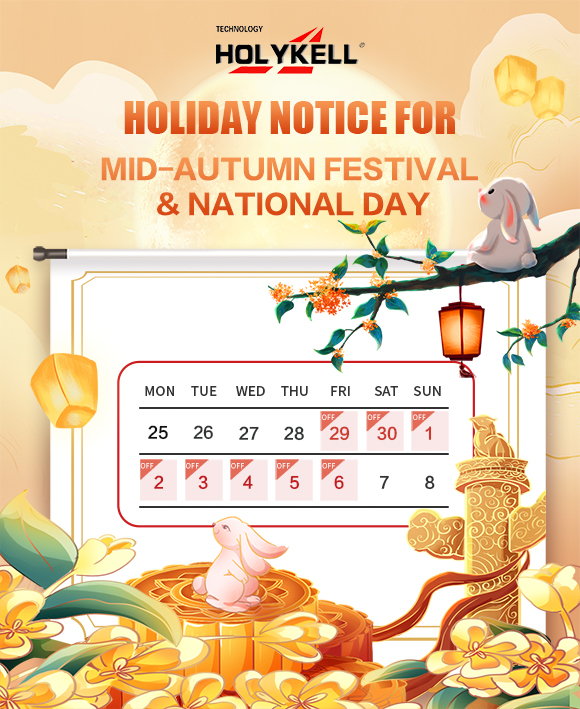 During this period, our office will be closed, and regular business operations will resume on October 7th. Should any urgent matters arise during the holiday, please don't hesitate to reach out to us for assistance via email at info@holykell.com. We deeply appreciate your support, and we hope you have an enjoyable holiday.
Wishing you a delightful Mid-Autumn Festival and National Day!
Warm regards,
Holykell