How Pressure Sensors Used in Hydraulic Application
Aug 11 , 2023
The use of pressure sensors is widespread in hydraulic applications, including mechanical equipment, hydraulic lifts,airplanes, heavy equipment, hydraulic shock absorbents and so on. It provides continuous pressure monitoring and control.
Most of the important work involves hydraulics, and Holykell HPT906 pressure sensor is designed and came into being based on it. It plays a critical role in hydraulic applications and covers pressures range up to 2000 bar (29007psi). Since the safety comes first for hydraulic applications, its structure and materials are well considered. It uses sputtered film core which is firm and durable, not easy to fall off from the body. And the core has resistance to high and low temperatures, with higher stability. Other brands on the market, generally use a strain gauge core. When this kind of core is used in hydraulic applications, it may be easily result to shedding problem which probably cause inability to measure, or providing inaccurate data, or safety concern.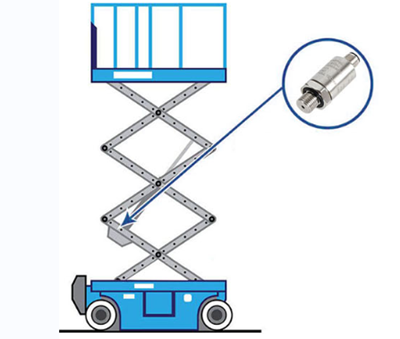 For this pressure sensor, we also provide customization service. It can be done as full titanium alloy body, dedicated for hydrogen, new energy hydrogen power industrial and so on. It uses one-piece structure from the part from the medium contact to the medium, providing higher degree of safety, without leakage concern. And it provides quite precise measurement, the accuracy up to 0.05%F.S. Besides, we also offer different electronic connections for different demands and applications.