Submersible Liquid Level Transmitter for Pond Management
Aug 11 , 2023
A visitor left us a message, saying "I would like to have a submersible liquid level transmitter for water source level measurement as the pic."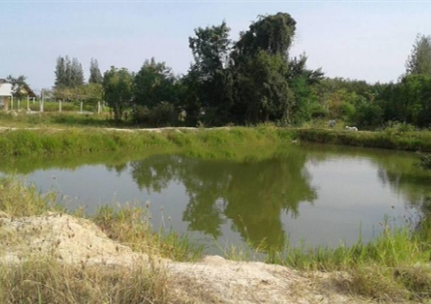 According to his application and requirements, we know that he would like to use a submersible liquid level transmitter to measure his ponds, max depth 20m, power source 12V. And in the near future, he would like to build a wiresss monitoring system for pond management. For this application, we have a lot of options. And he finally chose HPT604.
HPT604 submersible liquid level transmitter features high accuracy up to 0.15%F.S and long service life. Some of our customers bought 9-10 years ago, and these items still work fine thanks to its materals of high quality and the strict 16 manufacturing processes and tests. It is suitable for level measurement of ponds, tanks, vessels, lakes, wells… And it can realize wireless data transmission as required in combination with extra wireless modules(available from Holykell). Actually we have submersible level sensor that has wireless function iteself, but he doesnot choose considering the budget. No matter which product is selected, he can stay at home to check his pond level in real time for 24h through a mobile phone or a PLC. He is quite satisfied.