How Ultrasonic Level Gauge Used for Diesel Tanks
February 18, 2022
The photo was shot and sent by our customer from India,showing how he installed our ultrasonic level gauge used in diesel tank level monitoring.
This is not a regular ultrasonic level gauge. It is an explosion-proof version, UE3003. Since it is used in the flammable and explosive environment, the structure and materials used are different from that of a regular one. The requirement on sealing and integrity is more strict. The cable is also dedicated for fuels, oils. The product is approved with ExiaII BT4Gb certificate.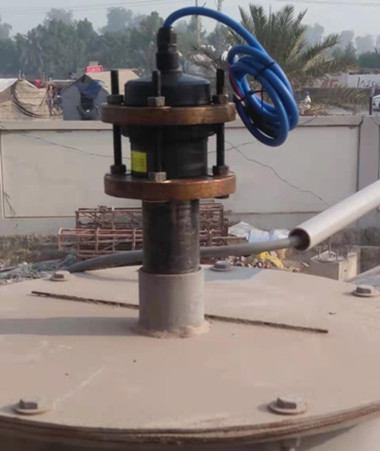 After quick installation, the explosion-proof ultrasonic level gauges are working fine on the site. All the data collected are accurate and they provide continuous level monitoring for the company. Actually, except liquids, it can be also used to detect solids with a large wide range of applications.