Top 9 Flow Meter Types
February 23, 2022
Flow meter is one of the process automation instruments and devices. It is common in metallurgy, electric power, coal, petrochemical, transportation, construction, textile, food, medicine, agriculture, environmental protection...
Since there are many kinds of flowmeters on the market, how to select is important. Before selection, let's have a look the main types of flow. According to the measurement method, they can be mainly divided into the following models.
1 Mass Flow Meters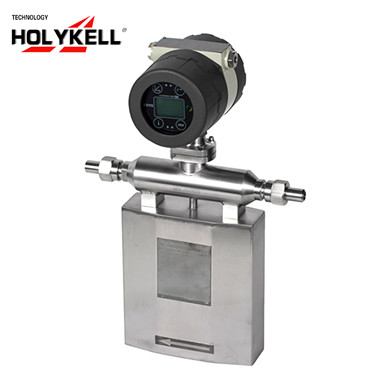 Advantages
Mass flow meters measure a wide range of fluids; No requirement for the upstream and downstream straight pipe sections;Not sensitive to the fluid viscosity, and the fluid density change has little influence on the measured value; It can do multi-parameter measurement, such as measuring the density at the same time;High accuracy.
Disadvantages
The instability of the zero point forms the zero point drift, which affects the further improvement of its accuracy; High cost.
2 Electromagnetic flowmeter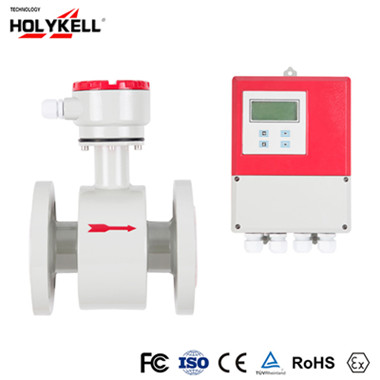 Advantages
The pipeline is straight without blockage, small pressure loss; Electromagnetic flowmeters not affected by physical parameters such as density, temperature, pressure, viscosity... Good linearity and high precision; Wide choice of electrode and lining materials in contact with the fluid Buried installation and long-term immersion installation avaliable.
Disadvantages
Not suitable for liquids with very low conductivity, such as petroleum products; Cannot measure gas, steam and liquids containing larger bubbles.
3 Target flowmeter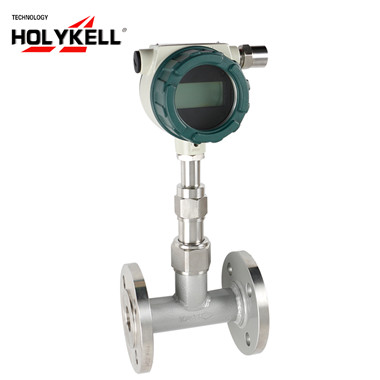 Advantages
No wear and tear of parts, and safe and reliable use; Target flowmeters have integrated temperature and pressure compensation; Good repeatability and fast measurement; Small pressure loss, anti-interference, strong anti-impurity ability.
Disadvantages
The zero point must be reset after installation;Drift exists.
4 Volumetric flow meters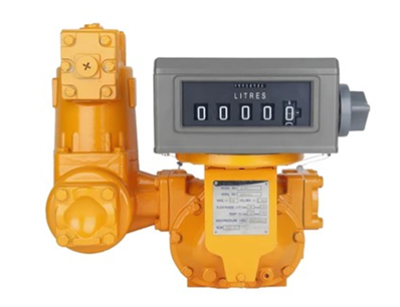 Advantages
High precision and good repeatability. Volumetric flowmeters receive little impact from viscosity, fluid velocity field... Simple and convenient installation;The positive displacement flowmeter uses a wide range of viscosity, especially for the measurement of high-viscosity liquids, which has a very good measurement effect;The measured flow range is relatively wide.
Disadvantages
Not suitable for high and low temperature occasions High requirements for fluid cleanliness;Require regular cleaning and maintenance.
5 Turbine Flowmeters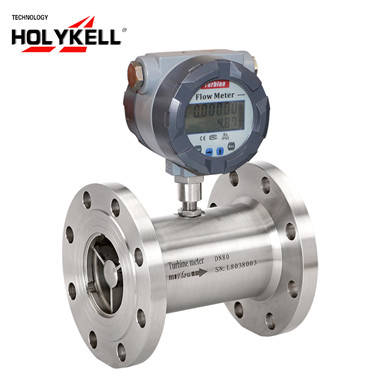 Advantages
Turbine Flowmeters have high precision Good repeatability;Element zero drift, good anti-interference ability;Wide range;The structure is compact.
Disadvantages
The calibration characteristics cannot be maintained for a long time; The physical properties of the fluid have a great influence on the flow characteristics.
6 Vortex flowmeter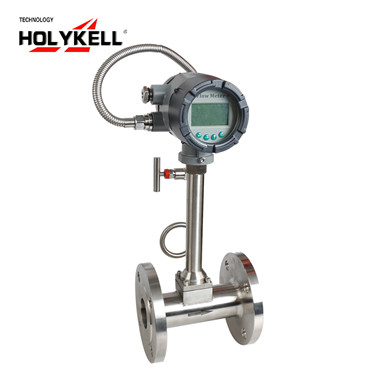 Advantages
Simple and firm structure Vortex flowmeters suitable for many types of fluids High precision;Small pressure loss.
Disadvantages
The port is sensitive to the mechanical vibration of the pipeline and should not be used in places with strong vibration. The larger the aperture, the lower the resolution;Not suitable for pulsating flow.
7 Insertion flowmeter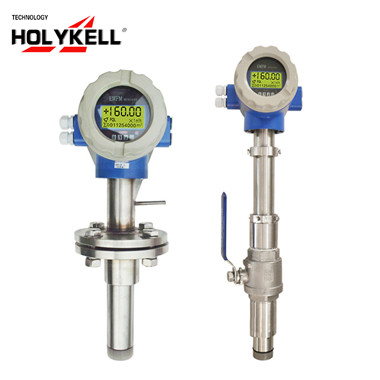 Advantages
Economic price Small size, light weight; easy installation and maintenance;With matching ball valve, insertion flowmeters can realize disassembly with continuous flow; Small pressure loss.
Disadvantages
Measurement accuracy is relatively low Highly influenced by fluid flow characteristics;Standardization is difficult.
8 Ultrasonic flowmeter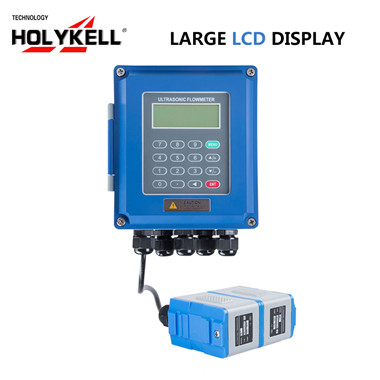 Advantages
Ultrasonic flowmeters can be used for non-contact measurement Clamp-on transducer installation does not require current interruption. Portable flow measurement is available No contact with the fluid, and the high pressure, corrosion and crystallization of the fluid do not pose a threat to the instrument. The meter does not interfere with the fluid, and there is no pressure loss.
Disadvantages
Fluids with suspended particles and bubbles exceeding a certain range cannot be measured. For too small pipe diameters, it cannot be used.
9.Differential pressure flowmeter
Advantages
The standard orifice plate structure of the throttling piece is easy to reproduce; simple and firm; Differential pressure flowmeters have stable and reliable performance, long service life; wide range of applications.
Disadvantages
Measurement accuracy is moderate High requirements for on-site installation conditions.