How Water Level Data Loggers Used in a Wireless Solut
November 09, 2022
A customer from an Indonesian water supply company visited our website and asks us if our water level data loggers can be used in his system.
He would like to apply our data loggers in his online monitoring system which is still under development. His company is in charge of water supply and water processing. Part of the water monitoring points are in remote areas which might have power supply challenge.
Our water level data logger is a self-contained data recorder that can be powered by internal battery, which solves the power supply problem. And since the customer would like remote data transmission, we propose a wireless solution for him. All the data of water level, temperature collected are transmitted remotely to the cloud platform where the company staff have access via a mobile phone or a PLC for 24-hour.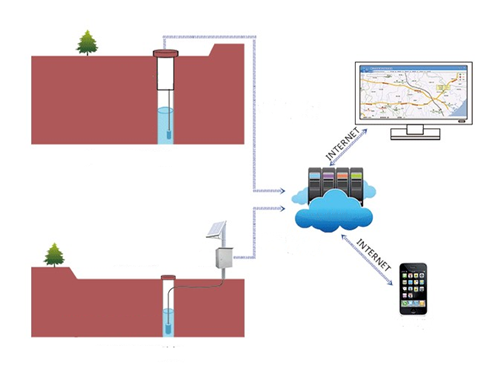 The DTU or RTU module matched with our water level data loggers has various channels that enable users to share it with other devices at the same time. Wireless solutions perfectly meet his demands and bring him quite satisfactory measurement results.