Notices for Using Submersible Borehole Level Sensors
June 17, 2022
We are recently frequently asked by our customers what should be note when using submersible borehole level sensors. Here is our suggestion.
1. Confirm whether the output voltage of the power supply is correct; the wiring is correct.
2. When the submersible borehole level sensor is used for deep well measurement alone, if the cable length is greater than 100 meters, an additional load-bearing wire rope should be added to go down together with the signal cable to protect the signal cable from damage caused by excessive force.
3. The max liquid level is within the range of the product.
4. The probe is a precision device, please do not disassemble it by yourself when using it. Do NOT touch the diaphragm, so as not to damage the product.
5. Please avoid immersion of the cable terminal of the liquid level sensor, which will cause water to enter the vent pipe and cause water damage to the sensor.
6. Please avoid the cable being scratched by a knife or other sharp objects.
7. During the installation, make sure that the sensor is firmly tightened before powering on; disconnect the power supply before disassembling.
8. To ensure that the sensor work stably and accurately, it should be powered on and preheated for 15 minutes before measurement.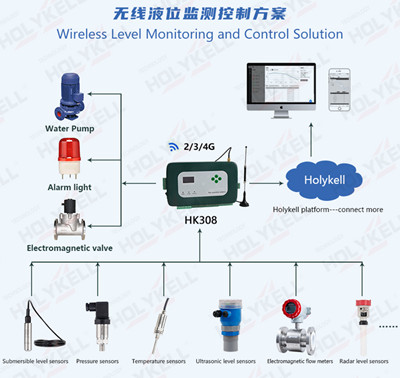 The correct usage of submersible borehole level sensors is critical for the measurement result and the life. Contact Holykell engineers for more technical documents and videos for installation, usage, maintenance.