Remote Water Level Data Logger for Distance Monitoring
November 09, 2022
Recently a remote water level data logger has been adopted by the Dept. of Water Resources. They have an outdoor research team who needs it for the ground water measurement.
Remote Water Level Data Logger for Distance Monitoring
They choose the remote water level data logger to measure the water in the boreholes where locate in a remote mountain. They need to detect the water level, temperature, water quality in real time and meanwhile they hope they can get remote monitoring of the data rather going to the site each time. The remote water level data logger has the function of level, pressure and temperature detection. And all of these data can shown on the same time. Through combination with the logger(to measure water quality, a water quality meter is installed) with a module, DTU(Database Transaction Unit) and RTU(Remote Terminal Unit) modules available, to realize the remote real time monitoring. The RTU supports up to 8 channels and 256 channels for DTU, with high sampling accuracy up to 0.005% and 20 kinds of signal acquisition supported.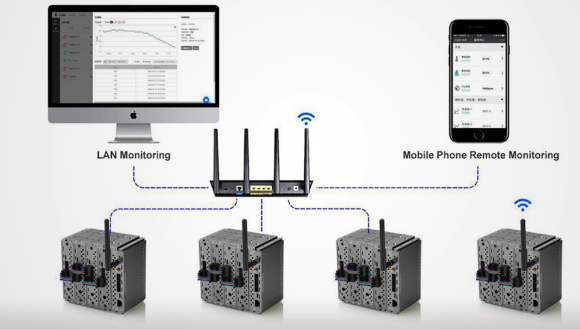 With the remote water level data logger and the module(modules) combined, the team can view the data in their office via a PC or a mobile phone and do not bother to go to the field. And the historical data can be saved at the same time. Costs, time and energy are greatly saved through adopting this advanced products and technology.