Tank Level Sensor Both Wifi and Lora Connectable
November 22, 2021
An Oil & Gas company would like a tank level sensor both wifi and Lora connectable for their projects in Qatar. And Holykell wireless intelligent level sensor H2603 explosion-proof version is recommended to them.
Their first requirement on the tank level sensor is the safety since it is used in oil tanks. H2603 explosion -proof version adopts integrated structure, the yellow housing with IP67 rating is made of flame retardant material and the whole sensor has passed Ex ia IIC T6 Ga test, which enables it to work in flammable and explosive occasions.
The second requirement is the wireless communication. H2603 supports GPRS/4G/Lora network protocols and all the data collected can be sent to the cloud platform where the staff have access to the real-time data view, parameter setting, historical data download... And when the data are abnormal, the smart sensor will immediately send out an alarm message through SMS, mobile phone or WeChat to remind the staff.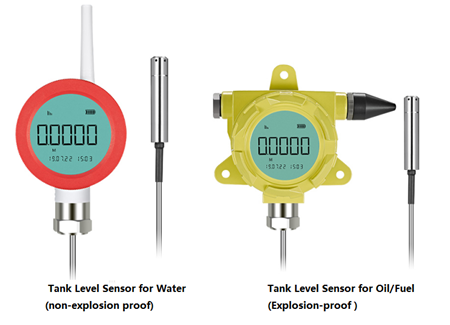 Besides, the accuracy of the tank level sensor is 0.25%F.S, fully meeting the precipitation. Through the sensor in combination with IoT communication technology, a true remote monitoring system is built. Now, the sensors have been in use and the system has been running continuously on batteries for the last 4 months with no issues.