Why Our Singapore Customer Satisfied with Our Clamp on Water Flow Meters
September 28, 2021
Our Singapore customer Mr. Huy is responsible for a factory management and bought our clamp on water flow meter to measure the chilled water.
The chilled water is running in dozens of pipes which vary from DN50-600mm, and our clamp on water flow meters suit his case since he doesn't want to shut down the production. This kind of flow meter does NOT require a shutdown of flow or penetration of the pipe in any way when installing and operating it, no need to install an inline meter, calibrate it, and restart. Instead, a pair of signal transducers are mounted on the pipe to accurately measure flow through the pipe wall.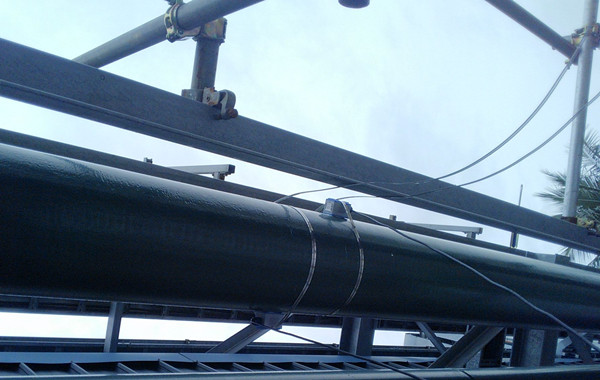 Our clamp-on water flow meters measure fluid flow in main applications. By using sound waves to determine the transit time of water, they can accurately monitor any changes in flow, both upstream and downstream. We benefits a lot from them, such as no moving parts, thus reducing failure occurrences and extending their life. Mr. Huy might have enjoyed these since he sent us emails later, saying ""they're working quite fine, I'm quite satisfied."