HPT604-BH High Performance and High Stability Submersible Level Sensor
Submersible level sensor with high accuracy up to 0.25%FS. It is designed with a PVDF filter cover design so that the stainless steel probe will not spark against the SST tank.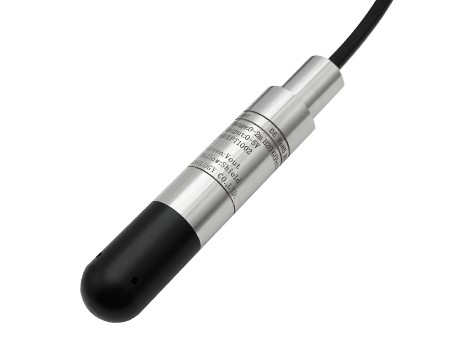 Application :
●Dry, thunderstorm, rain or other harsh enviornments
●Tap-water supply system
●Swimming pool level control
●Fuel/oil/diesel/petrol level measurement
●Refinery
Advantages
01High accuracy up to 0.25%F.S with imported TE diffusion sillicon.
02SUS304 housing and SUS316L diaphragm for use in harsh enviornments.
03High quality PUR cable with 5 years warranty, water and fuel resistance.
04Lightning and surge protection digital circuit board.
Resources
Technical Data
Brand

HOLYKELL

Model

HPT604BH

Range

0~0.5m...200 m H2O optional

80m max for SDI-12 signal

Output

4~20mA,0~5V,1-5V,0~10V,0.5~4.5V, SDI-12,Dual 4-20mA,RS485

Power Supply

7-30Vdc,8-30Vdc,13-30Vdc,5Vdc±5%,12Vdc,12-30VDC,3.5-36Vdc

Accuracy

Better than 0.25%F.S

Working Temperature

-30℃~+80℃(non-corrosive medium)

Cable

PUR/PE/FEP cable optional

Certification

Exia IICT6, TUV RoHS and CE
Related Products
Inquiry
Please complete form below to request a quote for Level sensors.