Radar Flow Meter Used in Automatic Monitoring of River Channels in Nigeria
Aug 11 , 2023
Project Introduction
Nigerian River Management Agency requires a device that can monitor river water level and flow at the same time, and it should be suitable for long-term stable work in the wild areas. It's better have wireless data transmission for remote data view, and low operation cost in the later stage.
Holykell recommends Radar Flow Meter HRF600 for them.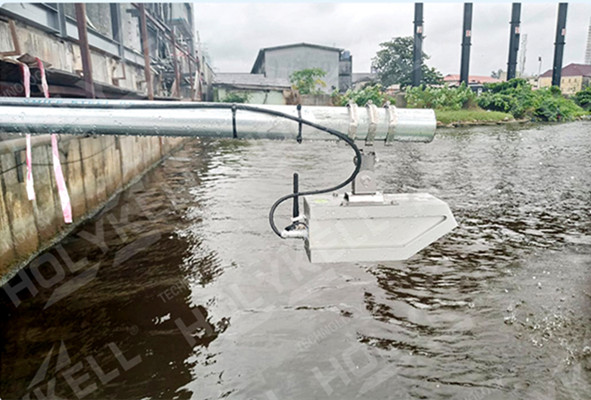 Related Product
HRF600 radar flow meter is a fully automatic radar flow meter based on microwave technology. The product comes with a flow sensor and a water level sensor. With advanced K-band planar radar technology adopted, it measures the water flow rate and water level in a non-contact way. We have optimized its software, hardware and algorithms to ensure that it works stably in complex outdoor environment.
Not only rivers, lakes, radar flow meter can be used in measuring tides, reservoirs, underground piping, irrigation canals and even sewage. After installation and use for about 1 month, the agency told us that the product is really easy to install and the measurement error is small, and the transmission is amazing.