Why Ultrasonic Gas Flow Meter is Used in Custody Transfer
Aug 11 , 2023
There are many types of ultrasonic flow meters on the market for gas measurement, mainly clamp on types and in-line types. While for custody transfer purpose, the clamp-on ultrasonic types are not approved in some countries. They are less accurate than the inline meters.
Holykell ultrasonic gas flow meter HGUF is an in-line type and performs well in custody transfer, gas monitoring, check metering, temporary flow measurement and leak detection. With the advanced German technology used, its multiplexed two-channel and multiplexed six-channel design can reduce the influence of eddy current and asymmetrical flow. This new type of precision measuring instrument measures single-phase gas without swirl, and no impurities.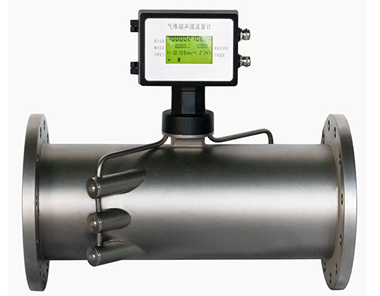 Advantages
It has no moving parts with low pressure loss.
Dual power supply is supported.
Data storage function guarantees no data loss after power failure.
Less maintenance is required.
It has IC-card prepaid and quantitative control functions.
PLCs, quantitative controllers and secondary instrument can be connected.
Besides, our ultrasonic gas flow meter can directly detect the instantaneous flow and total flow, and measure the temperature, pressure, standard volume flow and total gas amount through configured volume corrector.
Our ultrasonic gas flow meter is suitable for pipe diameters DN25-300mm. The flow range is 1.0~6000 m3/h. And it supports various analog signal outputs(current) and digital outputs(RS485). And the head meter can rotate 360 degree for easier data view. Dual power supply is supported. It is a perfect flow monitoring device for gases.