HPT700S Standard Industrial Differential Pressure Transmitter
HPT700S Differential pressure sensing technology offers 0.25% accuracy with static operating pressures up to 4MPa. With its digital compensation, the HPT700 DP offers excellent linearity and performance over temperature,long, reliable service life with excellent long term stability.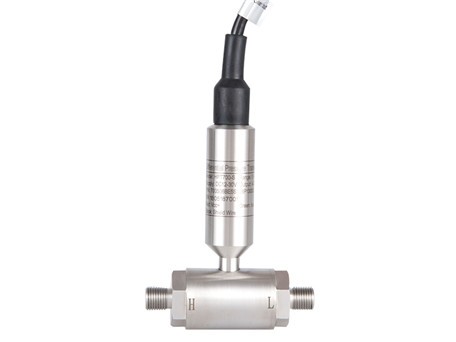 Application :
● Process Controls
● Tank Level Measurement
● Filter Performance Monitoring
● Corrosive Fluids and Gas Measurement Systems
● Orifice Plates and Mass Flow Meters
● Static Pressure Measurement and Control
Advantages
01Broad Compensated Temperature Range
02Durable, 1 Million Cycle Life
03Ruggedness with Secondary Containment
04Precision Micro-Machined Silicon Core
05Explosion Proof and Non-Incendive Available
06High Stability, Low Drift
Resources
Technical Data
Pressure Range

10~50KPa,51~100KPa,101~200KPa,201~1000KPa

High port overload

50~500 kPa,500~1000 KPa,10~20 Bar,20~40Bar

Low port overload

30~150KPa,150~300KPa,300~600KPa,600~1000KPa

Max Static Pressure

50 bar,100 bar,150bar,200bar

Accuracy

≤±0.5%F.S (Typical); ≤±0.25%F.S (by customized)

Stability

0.1%F.S/Year

Medium Temp Span

-40℃~85℃ / -40℃~125℃(with cool device)

Temperature

compensation

0℃~50℃

Zero Temp Drift

0.02%F.S/℃

Span Temp Drift

0.02%F.S/℃

Output

4-20mA,0-5V,0-10V,I2C,RS485...

Power Supply

7~30Vdc,8~30Vdc,15~30Vdc,7-30Vdc

Electrical connection

Fixed cable and water proof IP67 (HPT700-S);

Terminal Box DIN43650 IP65 (HPT700-H,HPT700-G)

Pressure connect port

1/4''-18NPT Female; G1/4'' Male; G1/2'' Male;

RG=Ø8/ Ø 10gas mouth optional. (by Customized)

Response time

≤10ms

Pressure Type

Differential Pressure (Gauge Type)

Certificate

ExiaIICT6 and CE Certificate

Water Proof

IP65 to IP68 optional by model
Related Products
Inquiry
Please complete form below to request a quote for Pressure Sensors.