HPT708 Monocrystal Silicon Differential Pressure Transmitter
HPT708 DP transmitter for Oxygen clean sensors & instruments which have sensor cells that are dry or filled with a halocarbon oil fill, which will not burn when exposed to an ignition source in an Oxygen environment.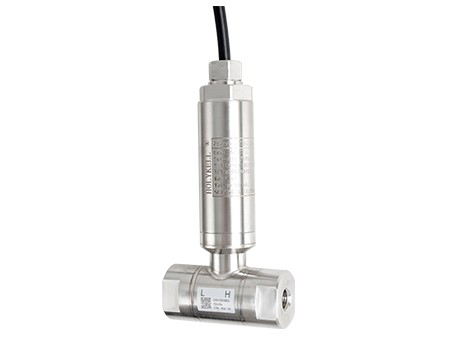 Application :
● Liquid oxygen/ nitrogen/CO2 level application
● Automatic testing system
● Storage and fuel, Oil, Water Tank applications
● Gas DP pressure measurement
● Chemistry Industry level application
● Petrochemical industry
Advantages
01Filling fluid Halocarbon oil /100% O2 compatible
02All media wetted parts are cleaned oil grease free
03Improved EMC resistance and reduced installation sensitivity
04Linearized and temperature -compensated output signal
05Calibration of zero /Span and Turn -down
06It can be used in areas where there is a risk that the device will be exposed to high levels of pure Oxygen
Resources
Technical Data
Parameter

HPT708

Pressure Range

10~40KPa

40~100KPa

100~400KPa

400~4000KPa

High port overload

50bar

70bar

100bar

100bar

Low port overload

25bar

35bar

50bar

100bar

Max Static Pressure

250bar

250bar

250bar

250bar

Pressure Type

Gauge pressure for differential pressure measurement

Accuracy

≤ ±0.5%F.S(Typical) ≤±0.25%F.S (by customize)

Stability

0.1%F.S.±0.05%/Year, Max:0.2%F.S/Year

Working Temp

-40℃~85℃ or -40℃~125℃ with cooling device

Storage Temp

-40℃~125℃

Temperature compensation

0~50℃

Medium compatible

Compatible with 316L Stainless Steel

Electronic Wire

2 Wires

3 Wires

4 Wires

Output

4~20mA

4~20mA + HART

0-5V

0~10 V

RS485 MODBUS RTU

Power Supply

12 ~ 30VDC

12 ~ 30VDC

12 ~ 30VDC

15~30Vdc

10~30VDC

Load resistance

(U10)/0.02Ω

>100kΩ

Max 128

Insulate resistance

>100M Ω @100V

Filled oil

Silicon oil or Fluorocarbon oil (suitable for oxygen/nitrogen/CO2 medium)

Zero Temp. Drift

0.02%F.S/℃

Sensitivity Temp Drift

0.02%F.S/℃

Electronic connection

Fixed cable and water proof IP67; DIN43650 Hirschman Terminal Box IP65 optional

Mounting connect

NA

Pressure connection port

1/4''-18NPT Female hose connection; G1/4'' male; G1/2'' male or by customized

Certificate

ATEX ExiaIICT6 Explosion Proof, TUV CE and RoHS Certificates

IP Rating

IP67 and IP65 according electronic connector type

EMC Standard

EN 61326-1:2013; EN 61326-2-3:2013 EN 61000-6-2:2005; EN61000-6-4:2007+A1

Response time

≤10ms
Related Products
Inquiry
Please complete form below to request a quote for Pressure Sensors.