Submersible Hydrostatic Prussure Level Measurement Sensor Transducer Transmitter
Aug 18, 2023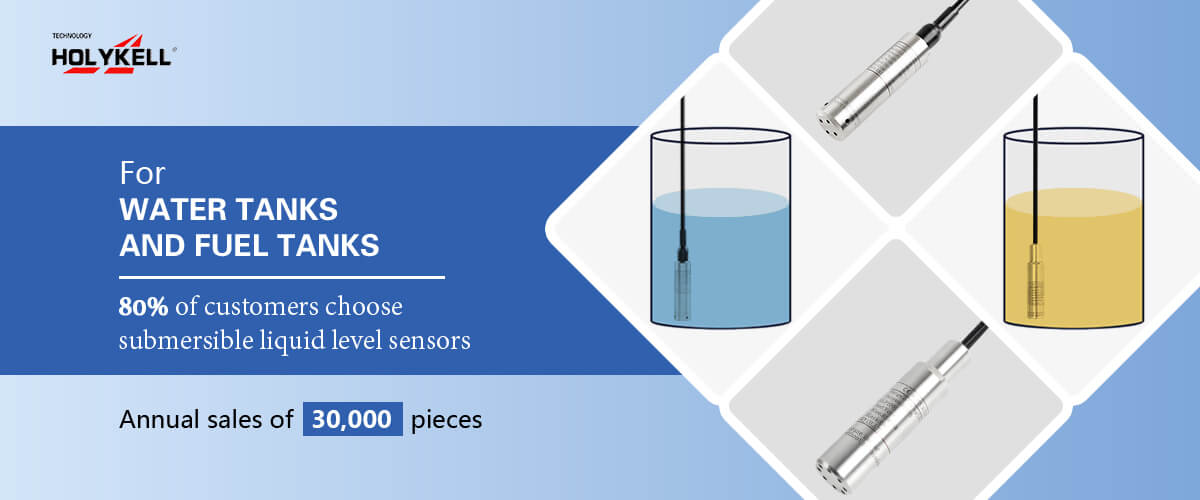 HPT604 series submersible level transducer transmitter sensor is suitable for liquid level and depth measurement. It consists of an imported TE piezoresistive sensing element encased in a 316L housing. Its all stainless steel, hermetically sealed housing makes it suitable to be immersed in deep liquid for a long time. The given measuring ranges are also available in mbar, kPa, MPa, mFuel, mH2O, and bar for immersion in different liquids, water, fuel, oils, etc. Each submersible pressure transducer features a removable nose cone at the sensor which protects the diaphragm from damage. Units come equipped with a 270-pound tensile strength shielded and vented cable. The ventilation tube in the cable automatically compensates for changes in atmospheric pressure above the tank. The vent is protected with a maintenance-free filter eliminating particulate or water droplets from entering the transducer. Holykell can provide a cost-effective solution for level monitoring for a variety of applications. Welcome your inquiry.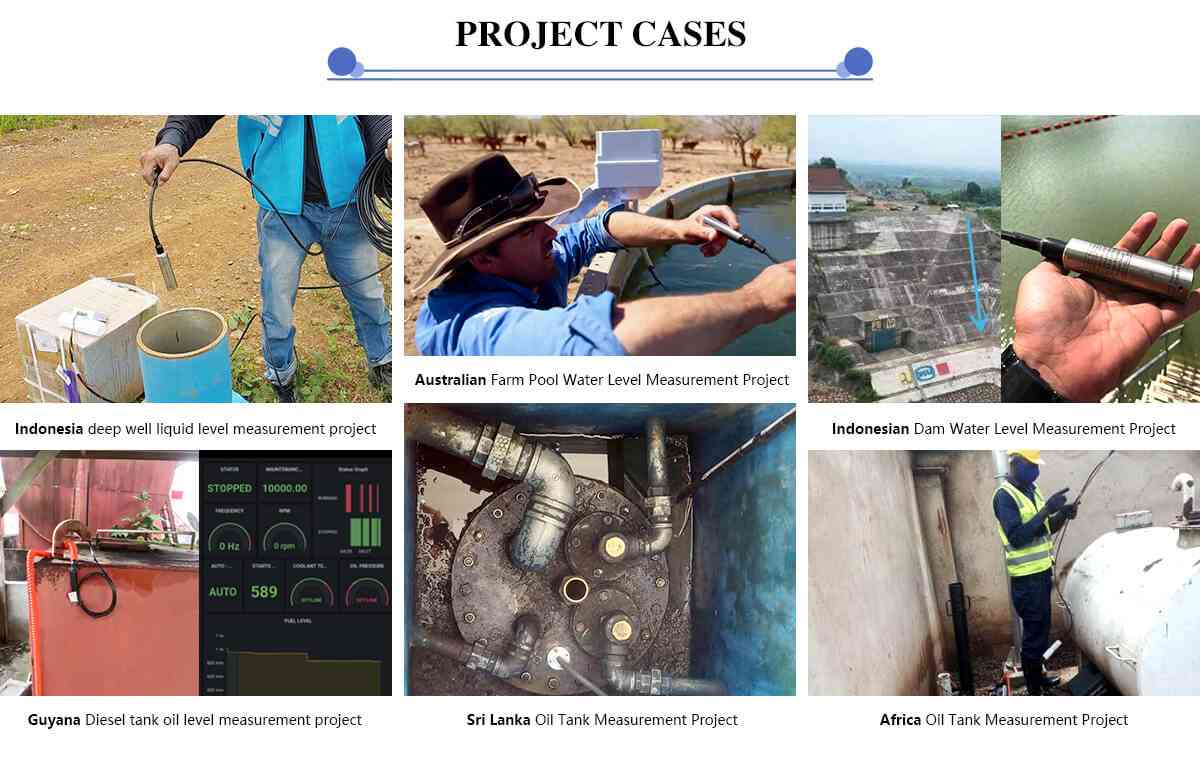 What You Can Benefit From HPT604 Submersible Level Transmitter?
✓ All welded 316L stainless steel construction

0 leakage, 0 penetration, corrosion resistant

✓ Wide range of measurement

Suitable for various liquids and applications

✓ High accuracy and stability

Reliable and precise level measurements

✓ Easy installation and operation

User-friendly design for quick setup

✓ Long service life

Durable and resistant to harsh environments

✓ Cost-effective solution

Affordable pricing without compromising quality

Specification for HPT604 Submersible Level Sensor
Range

0~0.5 M…500 M H2O optional;

80m max for SDI-12 signal;

0-0.05 Bar…..5 Bar / 0-0.5M……..50m fuel level

Power supply

7-30Vdc, 8-30Vdc, 13-30Vdc, 5Vdc, 12Vdc, 3.5-36Vdc…

Accuracy

 0.5%F.S standard, 0.25%F.S by customized

Electronic connection

Fixed cable and water proof IP68

Response time

≤10 ms 

Output

4-20mA, 0-5V, 1-5V, 0-10V, 0.5-4.5V, SDI-12, RS485 Modbus RTU…
Factory Direct Sales, Support Customization!

More special designs for the sensor can be customized
✓PU/PE/PTFE cable
       Can be measured water/diesel /Kerosene/gasoline
    ✓Double output customized
      Double RS485 + temperature/Double digital output
    ✓Low power supply
      7-30v, 3.3v, 5v
   ✓Corrosion media housing selection
     316 stainless steel/ceramic /titanium alloy