60GHz Radar Flow Meter Of Flow Meter Manufacturer In Model HRF 600S
60GHz radar flow meter is developed based on PCR radar measurement technology. The flowmeter is made of pure aluminum material and wireless transmission (4G and Nb-IoT) function. It can not only be used in harsh environments such as acid rain, but also supports remote adjustment of equipment parameters and maintenance by mobile phones. It is the best solution for monitoring the flow or velocity of open channels, agricultural irrigation or groundwater. the best solution.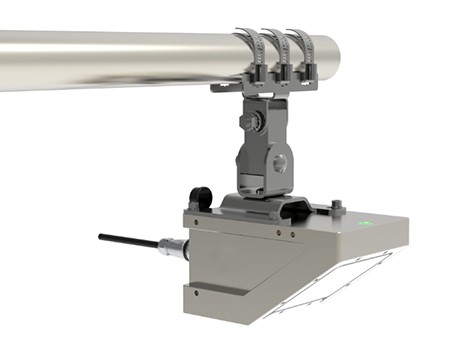 Application :
● Open channel flow rate or flow monitoring (Parshall trough, etc.)
● Direct drinking water flow monitoring
● Irrigation of agricultural ditches
● Industrial wastewater discharge monitoring
● Domestic sewage discharge control
Advantages
0160GHz high frequency radar can provide fast and reliable measurement results within 7 meters.
02Built-in vertical angle correction technology can be used for irregular open channels or ditches (trapezoid, round or U-shaped, etc.).
03Non-contact measurement is not affected by wind, temperature, haze, sediment or floating objects.
04Support mobile phone APP and wireless transmission function, you can easily set parameters and remote control at home.
05Optional solar power supply to avoid replacing lithium batteries.
Resources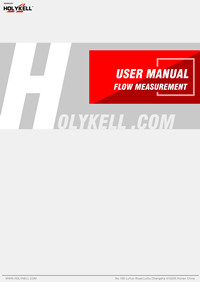 Technical Data
Item

HRF-600s/HRF-600s-R

Versions

HRF-600s(Stanard version)

HRF-600s-R(RTU version): Support parameter adjustment by bluetooth; 

wireless configuration and maintenance by mobile phone; equipment remote upgrade

Velocity Measurement System 

Measuring Principle

Planar microstrip array antenna  CW+FMCW

Operating Mode 

Manual, automatic, telemetry

Applicable environment

24-hour, rainy days

Operating temperature

-30~80℃

Operating Voltage

7-32VDC;5.5-32VDC(Optional) 

Working current

For 12VDC input, operating mode: ≤28mA

Standby mode:≤1mA

Light protection

6KV

IP Rating

 IP68

Radar Wave Velocity Meter

Radar power

100mW

Radar frequency

24GHz

Max measuring range

40m

Velocity range

0.03~20m/s

Velocity measurement accuracy

±0.01m/s;±1%F.S

Antenna angle

12°

Measuring direction

Automatic recognition of water flow direction, built-in vertical angle correction

Radar Water Level Sensor

Radar power

10mW

Radar frequency

60GHz

Measuring range  

0.2-7 meters

Measurement accuracy

±2mm

Antenna angle

8°

Data transmission system

Data transmission

RS485/ RS232 (reserved), 433MHz (optional for wireless), 4~20mA/Lora/NB-IoT (optional)
Related Products
Inquiry
Please complete form below to request a quote for Radar Flow Meter.