HDR-E Double Rotor Flow Meter
Double rotor flow meter is the latest generation of positive displacement flowmeters, also called UF-‖ flow meters or screw flowmeters. It is mainly used as a precision instrument for the measurement and control of liquid flow in pipelines.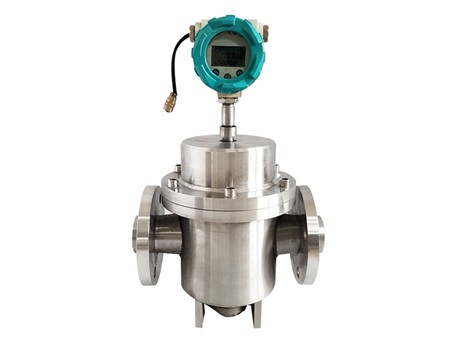 Application :
●Refinery
●Oil transportation pipeline
●Water project
●Pharmaceutical intermediate extraction
●Transportation
Advantages
01It is suitable for thin oil, light oil or crude oil with large sand content and large water content, and the measured liquid has a large viscosity range.
02The flow of liquid through the flowmeter is twice that of an ordinary volume meter with the same diameter.
03The longest distance of wired remote transmission is 1000 meters, and the pulse signal output N=0.1L (one pulse is 1N), which can be directly connected to the computer.
04Through the explosion-proof IaⅡCT6 (intrinsically safe type) and explosion-proof dⅡBT6 (explosion-proof type).
Resources
Technical Data
| | |
| --- | --- |
| Parameter | Specification |
| Material | Stainless steel |
| Accuracy | 0.5% / 0.2% |
| Measuring range | 5-340 m3/h |
| Diameter (MM) | DN40-DN250 |
| Output | 4-20mA / Pulse / RS485 |
| Press | 6.3Mpa |
| Power | 24VDC or 3.6V Lithium battery |
| Connection | Flange |
| IP grade | IP65 |
Related Products
Inquiry
Please complete form below to request a quote for Flow meters.