HLY Micro Turbine Flow Meter
Turbine flowmeter is fully comprehensive (all intelligence) which is developed in using the advanced technology from domestic and foreign countries and consisted of 4800-type flow sensor and 4800-type smart converter supporting. It is widely used in water (tap water, industrial water, and sewage treatment) metallurgy, chemical, textile, food, paper, power, pharmaceutical and other industrial areas.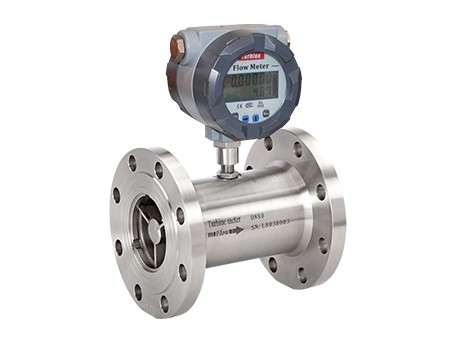 Application :
● Volume flow of conductive acid
● Volume flow of conductive alkali
● Salt solution
● Slurry, pulp,paper pulp
● Waste water
Advantages
01The sensor is with hard alloy bearing thrust type, which may guarantee the precision and improve the wear resistance performance as well.
02Simple and firm structure, easy for installation and dismantling.
03Wide range of measuring with very lower flow velocity limit.
04Small loss of pressure,fine repeat.
05Ability and high precision.
06High resistance to electromagnetic interference and vibration.
Resources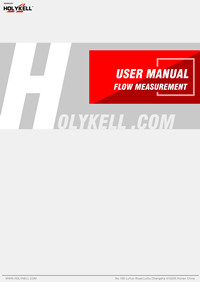 Technical Data
Brand
HOLYKELL
Model
HLY

Repeatability:

±0.2%

Accuracy:

Standard: ±1% of reading

Optional:  ±0.5% of reading

Housing:

Standard - 304 Stainless Steel

Optional - 316 Stainless Steel

Bearings and Shaft:

Tungsten Carbide

Rotor:

Standard - 2Cr13 Stainless Steel

(Optional Alloy CD4Mcu)

Retaining Rings:

316 Stainless Steel

Output Signal: (Where applicable)

Sensor:

Pulse signal (Low Level: ≤0.8V; High Level: ≥8V)

Transmitter:

4 to 20 mA DC current signal

Signal Transmission Distance:  ≤1,000 m

Basic Type:

Hausman Connector or three-core cable

Explosion Proof Type:

ISO M20×1.5 Female

Standard:

None

Optional:

ExdIIBT6

Protection Level:

IP65
Related Products
Inquiry
Please complete form below to request a quote for Turbine Flowmeter.