HPT300-S Universal Pressure Sensor
The HPT300-S series Pressure transmitter with ceramic chip applied in the engine fuel pressure, hydraulic pressure and gas pressure industries, which adopted the Flush Ceramic piezoresistive technology.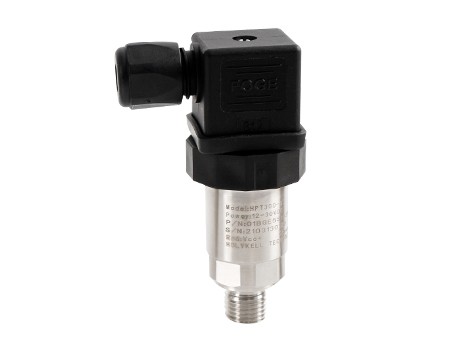 Application :
● Critical industrial applications
● Harsh environments in the process industry
● Chemi-industry
● Metallurgy
● Power station
● Hydrology, Agriculture
Advantages
01Fully Welded Stainless Steel Housing
02Overcurrent /overvoltage protection
03Full sealed high stability impact design
04EMI/RFI Protection
05Small temperature drift, automatically compensates for changes in barometric pressure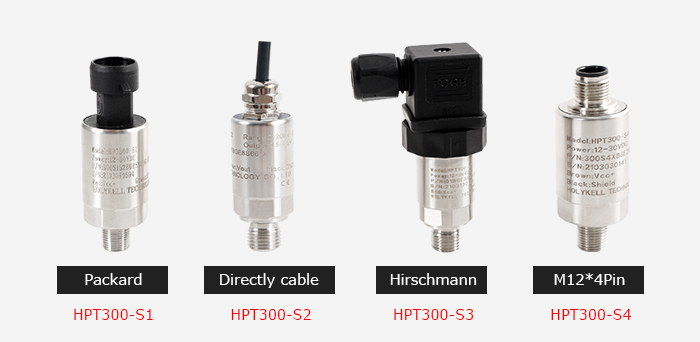 Resources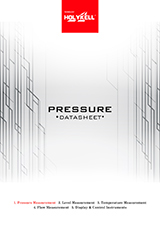 Technical Data
Measuring range

-1 to 1..0 to 0.1…0 to 600bar

Accuracy

≤ ±1.0%F.S (Typical)

≤ ±0.5%F.S (By Customized)

Stability

0.2%F.S±0.05%/Year

Working Temp

-20℃~80℃(corrosive medium);

-40℃~80℃(non-corrosive medium)

Electrical connection

DIN43650 Hirschmann Connector, IP65

Direct cable outlet IP67;

M12 4 Pins connector P67;

Packard Connector IP65.

Temperature Compensation

0℃~50℃

Output

4-20mA,0-5V,0-10V,0.5-4.5V

Power Supply

7-30Vdc, 8-30Vdc, 13-30Vdc, 5Vdc 

Pressure connection

1/8''NPT male, 1/4''NPT male 1/4''NPT female, G1/2'' male,

G1/4''male/female, 7/16''-20 UNF male are optional.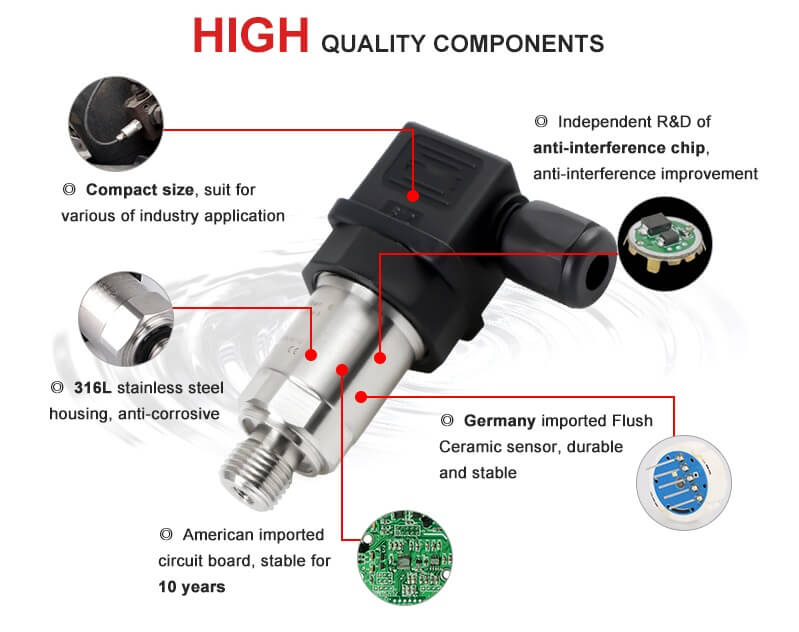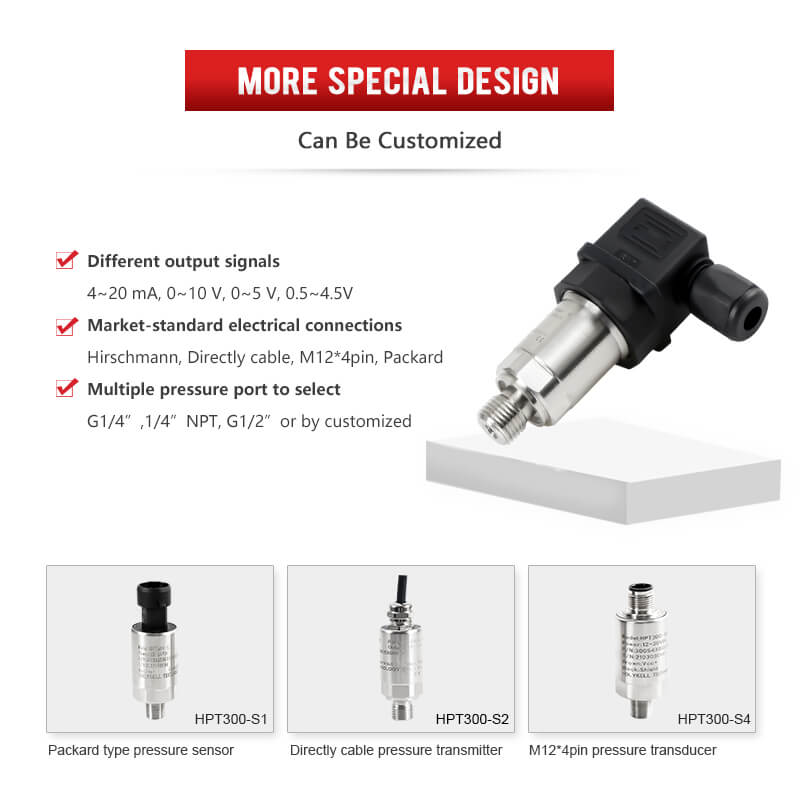 Water pressure measurement applications: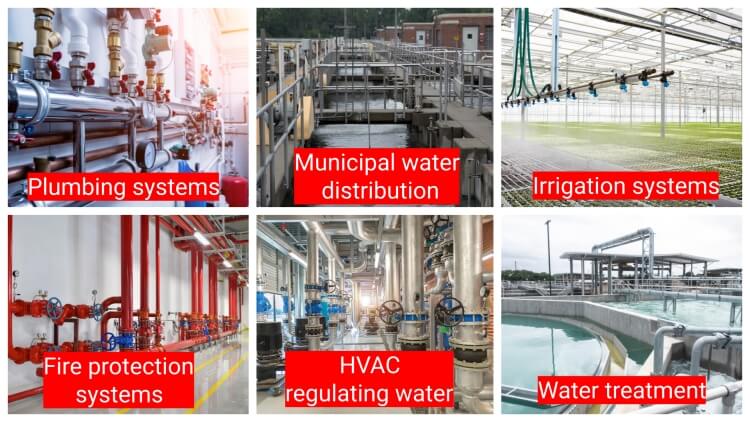 Related Products
Inquiry
Please complete form below to request a quote for Industrial Type.