HPT604-BM Fuel Level Sensor with Fuel Tank Outside Bottom Mounting
This fuel level sensor is installed on the tank outside bottom with unique fuel precipitation filtering design. It is able to measure the fuel level and temperature of different shapes of tanks, irregular shapes tanks supported.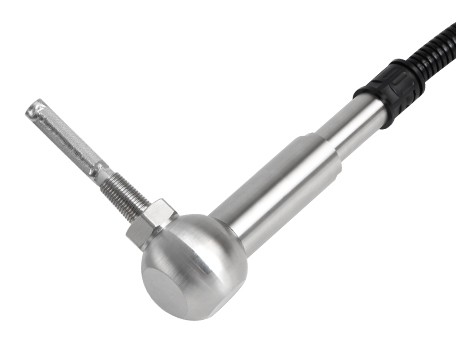 Application :
●Moving or static fuel or diesel tanks
●Irregular shapes of tanks
●Refinery
●Fuel/oil/diesel/petrol level measurement
Advantages
01Unique impurities filtering mesh design
02It works in both moving or static tanks
03Simple installation and use
04Customization supported
Resources
Technical Data
Parameter

HPT604 (BM Type)

Pressure Range

0-0.1Bar…..2 Bar / 0-1M……..20m H2O Optional (See P1 page description)

Accuracy:

≤ ±0.5%F.S (≥2m level range and between0-50 degree C);

≤ ±1.0%F.S (0.5m≤Level Range<2m level range and between0-50 degree C)

Working Temp

-40-80℃(non-corrosive medium)

Storage Temp

-40℃~85℃

Temperature

Compensation

0-50℃ (Range<100kPa); -10℃~80℃(Range≥100kP)

Medium compatible

Compatible with SUS304 Stainless Steel

Output

4-20mA,0-5V,,RS485 Modbus RTU

Power Supply

7-30Vdc,8-30Vdc,3.5-36Vdc

Electronic connection

Fixed cable and water proof IP68

Pressure Type

Gauge pressure

Cable optional

Cable materials are optional according request, we offer 3 type special cable as follow:

PE Cable(Water Proof); PU Cable(Diesel Proof); FEP Cable(Anti-Corrosive for gasoline)
Related Products
Inquiry
Please complete form below to request a quote for Level sensors.