HTF Target Flow Meter
Target flow meter is developed based on the measurement principle of the strain gauge (capacitive) target flowmeter. It uses a new type of force-sensing sensor as the measurement and sensitive transmission element, and at the same time a new type of flow meter developed by modern digital intelligent processing technology.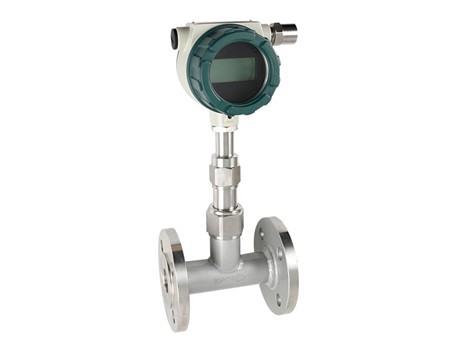 Application :
●Natural gas, flare gas, and other gas flow measurement
●Compressed air measurement
●Oxygen, nitrogen, hydrogen, chlorine and multi-component gas measurement
●Aeration and chlorine measurement in biogas and water treatment
●Pipeline transportation
Advantages
01The whole machine can be made into a fully sealed, no dead angle (welded form), without any leakage points, and can withstand high pressure of 42MPa.
02With integrated temperature and pressure compensation, directly output quality or standard.
03The measuring range can be changed by replacing the baffle (target) according to actual needs.
04Low-power battery on-site display, can directly read the displayed value online, and the display can read instantaneous and cumulative flow and percentage diagrams at the same time.
Resources
Technical Data
PROCESS FLUID

Liquid/Gas/Steam

NOMINALDIAMETER

(mm)

Pipe type

15~300

Clamp on type

15~600mm

Insertion type

100~2000mm

NOMINAL PRESSURE

0.6~42MPa

0.6~42MPa

0.6~42MPa

MEDIUM TEMPERATURE

-196℃~+450℃(Determine the temperature range when ordering)

ACCURACY

±0.2%

±0.5%

±1.0%

±1.5%

±2.5%

RANGE RATIO

1:3

1:5

1:20

1:20

1:20(steam)

REPEATABILITY

0.05%~0.08%

POWER SUPPLY

lithium battery (3.6V), external power supply 24VDC

OUTPUT SIGNAL

Site value display, 4 ~20mA, pulse, 1-10V, RS485/RS232, HART

MEASURING TUBE MATERIAL

304SS;316L, Carbon steel or by customized

EXPLOSION PROOF CLASS

ExibIICT4, ExdIICT4

IP RATING

IP65, IP67, IP68
Related Products
Inquiry
Please complete form below to request a quote for Flow meters.