HTR Metal Tube Rotameter
Metal tube rotameter is the most commonly used rotameter in industry and laboratories. It is not only suitable for small flow measurement with pipe diameter D<150mm, but also can measure the flow of corrosive medium. But it must be installed in a vertical pipe section, and the fluid medium passes through the rotameter from bottom to top.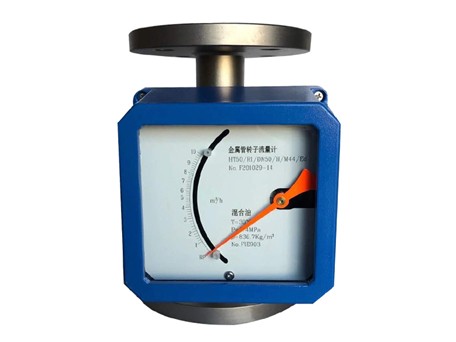 ●Chemical plant
●Laboratory
●Liquefied Gas Station
●Natural Gas Transmission Center
●Boiler plant
Advantages
01Suitable for flow measurement of medium with small diameter and low velocity, simple structure, low pressure loss
02Wide flow ratio 10:1; double-line large liquid crystal display, optional on-site instantaneous or cumulative flow display.
03Non-contact magnetic coupling transmission, suitable for high temperature and high pressure and strong corrosive medium.
04Equipped with data recovery, data backup and power failure protection functions.
Resources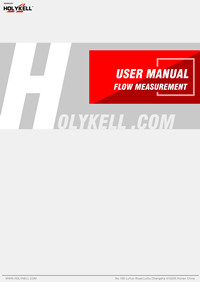 Technical Data
Parameter

Specification

Caliber of flow meter

DN15,DN25,DN50,DN80,DN100,DN150 (Others on request)

Range of flow

Liquid:1.0~150000l/h  

Gas:0.05~3000m3/h

Measure Ratio

10:1,20:1(special)

Medium temperature

Standard:-30℃~+120℃,high temperature:120℃~350℃

Environmental temperature

Local type:-40℃~120℃    

Remote-control type:-30℃~60℃

Storage requirement   

Temperature: -40℃~85℃ humidity:≤85%

Output load             

500Ω(24V power supply)

Output signal

4~20mADC (two-wire configuration);

attached HART Protocol allowed

Pressure rating

DN15,DN25,DN50:4.0MPa (Max: 20MPa)
DN80,DN100,DN150:1.6MPa 

(DN80:Max 10MPa; DN100:Max 6.4MPa; DN150:Max 4.0MPa)

Power supply

24VDC(12~36VDC)

Precision     

Grade 0.5, Grade 1.0 (special)

Connection mode      

Flange (Others on requests)

Cable interface       

M20×1.5

Housing protection grade

IP65

Explosion-proof

Intrinsic safety type:ExiaIICT6,

Explosion-proof type:ExdIICT6

Viscosity of medium

DN15:η<5mPa.s   

DN25:η<250mPa.s 

DN50~DN150:η<300mPa.s
Related Products
Inquiry
Please complete form below to request a quote for Rotameter Flow Meter.