HTWF Tri Rotor Flow Meter
Tri rotor flow meter is called float flowmeter measurement. The classic rotameter is composed of three units: float flow sensor part, displacement-angle conversion mechanism part and information conversion processing part.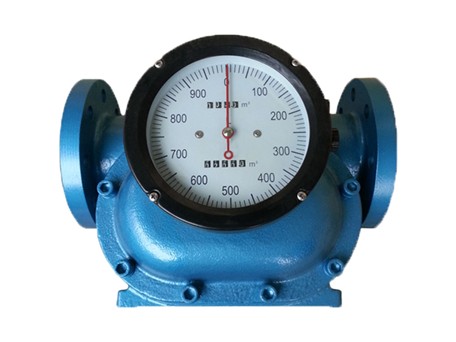 Application :
●Refinery
●Oil transportation pipeline
●Water project
●Pharmaceutical intermediate extraction
●Transportation
Advantages
01The spiral three-rotor flowmeter rotates at a constant speed in the metering chamber, and the operation is stable.
02The structure is simple and there is no pressure loss.
03The sending pulse has high stability and high accuracy.
04A variety of counters, speed regulators and external fine regulators can be configured.
Resources
Technical Data
Parameter

Specification

Nominal pressure(MPa)

1.6,2.5,4.0,6.3,10

Medium

Crude oil, asphalt, glue, ink, pulp, animal feed, cement mixture, liquefied petroleum gas, chemical process, toothpaste, petroleum, cosmetics, fuel oil,

lubricating oil, aviation refueling, medicine, beverage, food, alcohol, liquefaction acid, alkali, salt, water, oil and other liquid media such as gas and paint

Temperature

-10℃~80℃

Special: -40℃~80℃ (with insulation jacket),

+60℃~+350℃ (with extension bracket)

Medium viscosity

Low viscosity type: <2mPa.s

Normal viscosity type: 2~200 mPa.s

High viscosity type: >2~350,000 mPa.s

Diameter

15,20,25,40,50,80,100,150,200,250,300,350,400,450,500

Main material

Body:

Standard type: steel Special type: aluminum, copper, stainless steel

Rotor:

Standard type: steel Special type: aluminum, copper, stainless steel

Output

Pulse signal 4~20mA (three-wire system), 1-5V, 4~20mA +HART protocol, MODBUS, supporting RS232, RS485 communication (optional)

Explosion-proof grade

EXiaIIBT4

Protection grade

IP65

Compensation range

Mechanical temperature compensation: -30℃~+120℃
Related Products
Inquiry
Please complete form below to request a quote for Flow meters.