HR1200 60GHz Millimeter Wave Radar Level Sensor
HR1200 is a 60GHz millimeter wave radar level sensor. By adopting non-contact measurement, it is clean without much maintenance concern and is quite easy to install thanks to the bubble spirit level design. It features strong anti-interference ability and high accuracy, up to ±2mm and can detect small targets.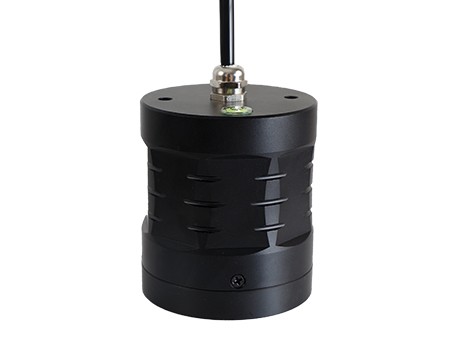 Application:
●Water treatment
●Water tank measurement
●Petrochemical storage tanks
●Pharmaceutical industry
●Food and beverage manufacturing
●Refining process vessels
●Hydroelectric power generation & dams
Advantages
01Compact size and easy installation
02Non-contact measurement adopted, without cleaning difficulty
03Receiving little impact by corrosion, foam, vapor,temperature & pressure changes
04Standard RS485 MODBUS protocol supported
05Connection of host computer setting software, tankside meter and others
06Wide power supply range with minimized power consumption
Resources
Technical Data
Measuring range

0.2-12m for water

0.2-8m for diesel

0.2-6m for gasoline

Measurement accuracy

±2mm

FOV angle

8°

Center frequency

60GHz

Communication rate

Default 115200bit/s, 9600/19200/38400 free change

Communication Mode

RS485 MODBUS RTU

Power Supply

12Vdc recommended (9-24Vdc available)

Operational temperature

-40~85℃ 

Power consumption

Minimum power:0.2W(8V*16.847mA)

Maximum power:0.45W(12*36.168mA)

Protection class

IP68
Related Products
Inquiry
Please complete form below to request a quote for Level sensorsRadar Level Measurement.