HVPF Precession Vortex Flow Meter
Precession vortex flow meter adopts micro-processing technology, which has the advantages of strong function, wide flow range, simple operation and maintenance, and convenient installation and use.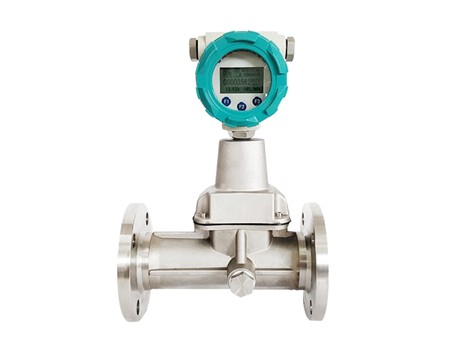 Application :
●Gas plant
●Energy metering
●Water project
●Environmental protection project
●Pipeline transportation
Advantages
01No mechanical moving parts, corrosion resistance, stability and reliability, long life, long-term operation without special maintenance.
02Mechatronics is realized, and the daily measurement process does not need to be manned.
03The flow measurement range is wide (qmax/qmin=15-20), and it can work effectively in the small flow area that the orifice plate and vortex flowmeter cannot reach.
04The instrument manager does not need professional training, and the measurement parameters such as flow, pressure and temperature can be directly read from the meter, and no conversion is required.
Resources
Technical Data
DN(mm)

Type

Flow range(m3/ h)

Working Pressure(MPa)

Accuracy

Repeatability

15

1.0-10

1.6

2.5

4.0

6.3

10

16

1.0

1.5

Less than 1/3 of the absolute value of the basic error limit

20

1.5-15

25

3.0-30

32

6.0~60

40

7.0~70

50

A

12~150

B

2.5~75

80

A

40~400

B

10~200

100

A

80~900

B

30~600

150

A

150~1500

B

40~900

200

240~3600

1.6;2.5;4.0
Related Products
Inquiry
Please complete form below to request a quote for Flow meters.