UF2000F Fix Mount Ultrasonic Water Flowmeter
The Fix-mounting ultrasonic flow meter can be applied to a wide range of pipe flow measurements. Applicable liquids include pure liquids as well as liquid with small quantity of tiny particles.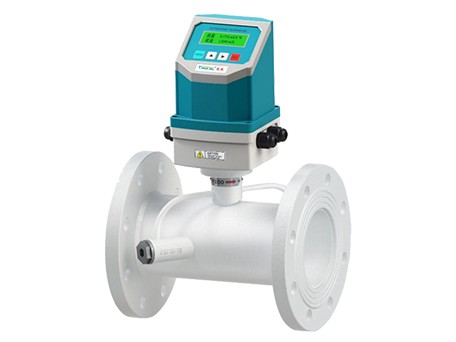 Application :
● Water (hot water, chilled water, city water, sea water, waste water, etc.);
● Chemicals (alcohol, acids, etc.);
● Plant effluent;
● Beverage, liquid food;
● Ultra-pure liquids;
Advantages
01Linearity: 0.5%, Repeatability: 0.2%, Accuracy: ±1%.
02Easy to operate.
03Several type transducers for selection, measuring pipe size is from DN15mm to DN6000mm.
04Adopt low voltage, multi-pulse technology to improve accuracy, useful life and reliability.
05Powerful Recording Function, record the totalizer data of the last 64 days/64 months/5 years.
Resources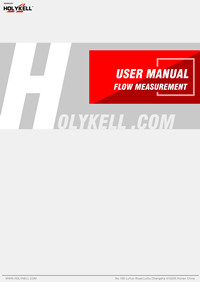 Technical Data
Spec

UF2000-F

Host

Accuracy

Flow meter:±0.5%; heatmeter, ±1.0%

Signal output

1 channel 4~20mA currency output, impedance 0~1K, accuracy 0.1%

1 channel OCT pulse output (pulse width 6~1000ms, 200ms by default)

1 channel relay output

Signal input

3 channel 4~20mA currency input, accuracy 0.1%; temperature, pressure and liquid level signals can be collected.

3 wire PT100 can be connected to measure heat

Data port

RS485, MODBUS etc.

Special cable

Generally less than 50m;

for 485 communication, transmission distance can be more than 1000 meter.

Pipe

Pipe material

Steel, S/S, iron steel, copper, PVC, aluminum, etc, liner allowed

Pipe inner diameter

15-6000mm

Medium

Type

Water, sea water, industrial sewage, acid and alkali solutions, alcohol, beer, various oils and other single uniform liquids that can conduct ultrasonic waves

Temperature

-30~160℃

Turbidity

10000ppm and the bubble content is small

Flow rate

0~±10m/s

Power consumption

1.5W

Power supply

DC8-36V or AC85-264V (Optional)

Working temperature

Host: -20~60℃; Flow sensor: -30~160℃

Working humidity

Host & sensor can be immersed in water, water depth ≤ 2m (note:after wiring and potting)
Related Products
Inquiry
Please complete form below to request a quote for Ultrasonic Flow meter.