80GHz Radar Level Sensor HR2000: 2023 New Radar Technology
Oct 19 , 2023
Product Overview
HR2000 represents our latest radar technology we developed in 2023. This radar level sensor offers a perfect solution for highly precise and continuous level measurement.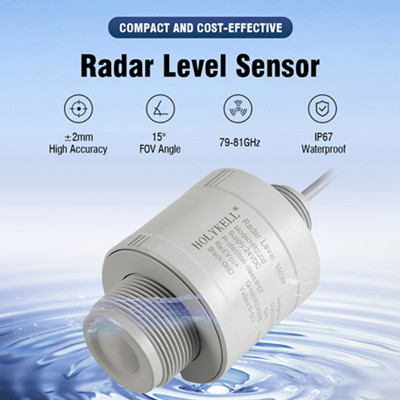 Product Benefits
●Best possible performance
  Utilizing state-of-the-art 80GHz mmWave radar technology enables focused and accurate level measurement, up to ±2mm
●Easy installation
  Bubble level design adopted
●Small blind area 200mm
  Strong penetration with interference-resistance
●Wide power supply range with minimized power consumption
  0.09W only for energy-efficient operation
●Self-developed calibration software
  Greater control, flexibility, leading to improved accuracy, efficiency
●Reliable quality
  PVDF antenna and durable housing are resistant to condensation, rain, vapor, corrosion, IP67/IP68
Product Applications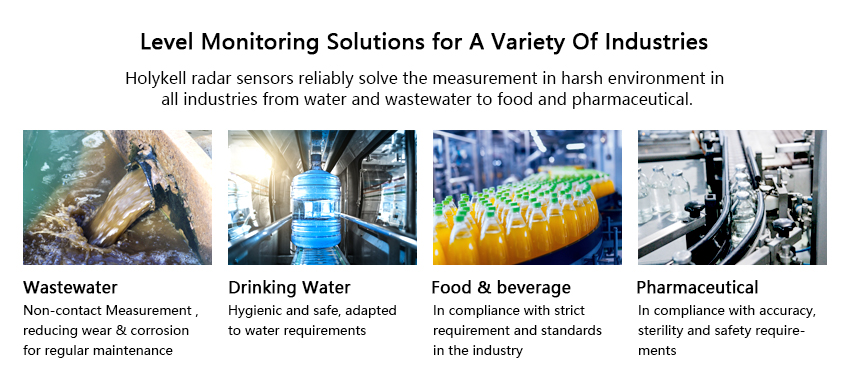 However, it's important to note that radar sensors may not be ideal for outdoor, windy environments, since wind can disrupt the propagation path and direction of the microwave beam, leading to interference and inaccurate measurements.
Moreover, this 80GHz wwWave radar level transmitter is specially designed to measure liquids, if you are looking for a radar for solid measurement, they you can consider our another radar, model HR80G.
HR80G Radar Level Sensor
HR80G is also a 80GHz mmWave radar level meter. It is larger in size and features different antenna compared with HR2000, one PVDF antenna. HR80G is capable of measuring both liquids and solids, even in harsh environment and in strong dust, with agitators and obstacles. Therefore, its price is high for reasons, approximately US$655. In comparison, HR2000 is more affordable, around USD245.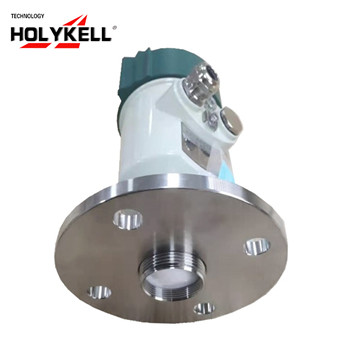 Conclusion
If you need a cost-efficient radar for level monitoring, then you can consider our HR2000. If you require a radar for both liquids and solids, then HR80G is a perfect choice.
For further product recommendations and assistance, feel free to contact our professional engineers.
FAQs
HR80G: Highly Accurate All-purpose Radar Level Sensor
How to Choose Radar Level Sensors
80GHz Radar Level Sensor Used in Pharmaceutical Chemical Industry
Radar Level Transmitters: Troubleshooting, Common Faults and Solutions